Farmers will makes way for water, empty lake filled to the brim
Farmers of Benakanakonda village consolidated ₹5 lakh and channelised the water from various canals towards their lake
Now even the livestock too has sufficient drinking water
The groundwater level has increased in the village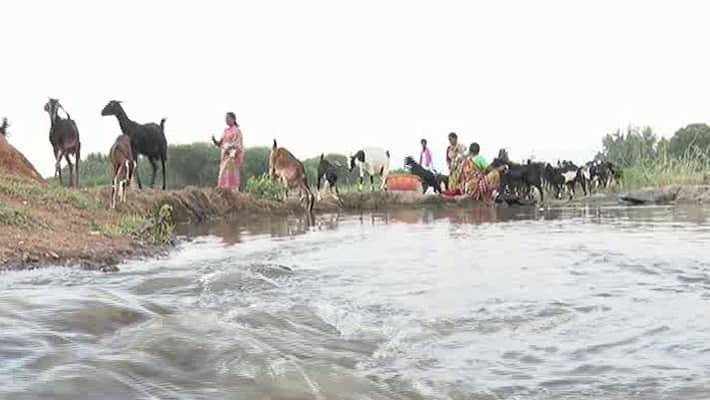 When people in most part of Karnataka are blaming the government for not providing sufficient water for drinking and agriculture purpose, people of Benakanakonda in Haveri have done something the state is proud of them. They got together collected money from people and channelised water from various sources to a lake, which is now brimming with water.
To realise the cause, all farmers of the village consolidated ₹5 lakh and channelised the water from various canals towards their lake.
Benakanakonda is a draught affected village of Ranebennuru Taluk, Haveri district. Every year the villagers struggle to even avail drinking water.
But this year, the farmers took it as a challenge. They consolidated ₹ 5 lakhs from the contribution of the residents and bought some pipes to channelise water to a large lake from the canals.
Now apart from people, even the livestock also has sufficient drinking water. The groundwater level has increased in the village, consequently many dead borewells are also revived.
Last Updated Mar 31, 2018, 6:50 PM IST