Kerala heading towards worst drought in decades: Study
Wayanad, a popular hill station in the state, is witnessing low rainfall for past four years in a row
The situation is alarming with north east monsoon likely to miss its normal course
The groundwater level has receaded by over 4 meters in several districts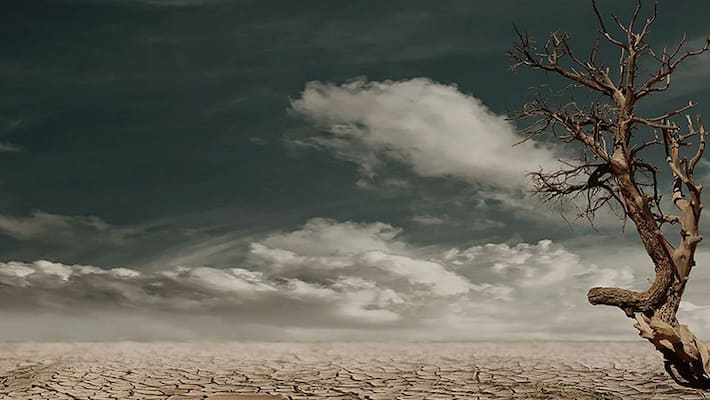 If indications are to be believed, Kerala is heading for the worst drought in decades. A recent study by Centre for Water Resources Development and Management (CWRDM) has found that the state is likely to face drought even if it gets abundant rain from the northeast monsoon. 
 
However, there are reports that the monsoon might miss its usual course - October 20 -  and will hit the state only by month end. Thulavarsham, as it is commonly called, is crucial for Kerala as retrieving monsoon accounts for the lion's share of annual rainfall. Though some parts of the state are likely to experience light showers in the coming days, it won't have any respite from drought, CWRDM reports. 
 
The state is experiencing a shortage in rainfall for past few years, and the ground water level has receded by over 4 meters in many districts.  
 
Rainfall is showing a downward trend from 2011 onwards. Though the total rainfall expected during 2015 was 2039.7 mm state received only 1352.3 mm rain. 2016 recorded the second lowest rainfall during south-west monsoon in the last 100 years. The shortage was 34%, and experts say the situation is alarming. If the rainfall reduces below 25%, the state is likely to experience drought, says experts.
 
Wayanad, one of the most popular hill stations in the state, received the lowest rainfall this year. In 2015, Wayanad recorded 50% deficit in rainfall, and the district is witnessing low rainfall for the fourth year in a row.
 
The area also shows several unmistakable signs that point at the disaster. Nutfall from coconut trees, black moles and spots in the soil around the plants, translucent look of leaves are all signs of a drooping disaster. Several plants and birds, like peacock, that were not suited for the climate of Wayanad were also noted in the district recently.
 
Another worrying sign was recent reports of the mass death of earthworms in various parts of the district. However, scientists with Regional Agricultural Research Station (RARS), Ambalavayal, says there is nothing to worry as an increase of the temperature of subsoil might be the reason behind this phenomenon. The soil in Wayanad is highly sensitive and belongs to Deccan plateau. Temperature changes affect such soil more than other types. 
 
RARS also states that authorities must take immediate measures to restore the ecology in the area or else the district will witness disaster. As the soil is vertisol in nature, it will quickly expand and contract, landing the area in trouble. 
Last Updated Mar 31, 2018, 7:02 PM IST