BJP's IT head just sent out a veiled threat to every Indian journalist
Amit Malviya is a banker turned politician.
He is the head of BJP's digital strategy and controls thousands of supporters online.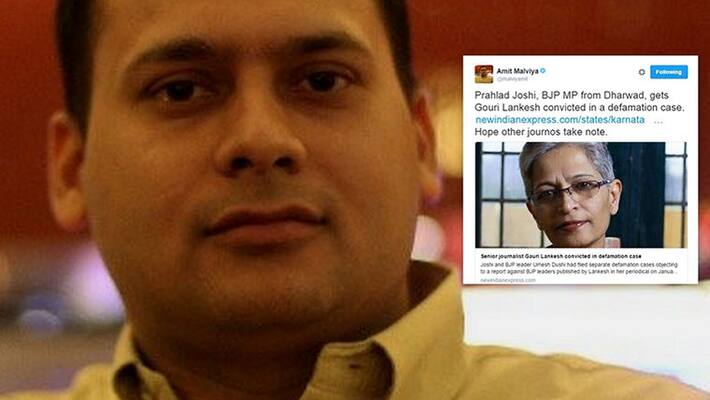 The head of the Bharatiya Janata Party's (BJP) Information Technology unit has given a veiled threat to every Indian journalist.
Amit Malviya, who is a banker-turned-political worker wields quite some influence, especially on the Internet.
According to a Scroll.in report "As the Bharatiya Janata Party's national head of Information Technology, he directs the ruling party's digital strategy, one that deploys hundreds of social media influencers and tens of thousands of (often anonymous) supporters to aggressively defend the government and attack its critics."
Hence his tweet had generated quite an uproar. "Prahlad Joshi, BJP MP from Dharwad, gets Gouri Lankesh convicted in a defamation case. Hope other journos take note," Malviya, had tweeted on November 29.
Malviya was referring to a lower court conviction of a well-known Karnataka journalist for a report published in January 2008.
The tone had angered many, however, Malviya claims that he had not meant to warn journalists about "defaming" politicians
"But if some people see this as a warning, it is their interpretation. I just wanted to emphasise that people should desist from writing without proper facts," Malviya told IANS.
A lower court had sentenced Lankesh to six-month imprisonment and a fine of ₹10,000, but she had obtained an anticipatory bail from the same court and is appealing the case.
Last Updated Mar 31, 2018, 6:42 PM IST