Tickets in Bengaluru the highest among all southern cities.
Tickets are being priced as high as Rs 800 in multiplexes.
Cinema watching experience in Bengaluru is a luxury. For many, this became a stark reality when they tried to get their hands on tickets for Baahubali: The Conclusion. The SS Rajamouli film's tickets are being sold for Rs 800 in some multiplexes.
Multiplexes such as PVR IMAX and INOX have priced their tickets between Rs 500-Rs 800. And this price range doesn't differ on weekdays as well. Usually, theatres in Bengaluru sell tickets for a much lower cost during the week, especially on Mondays. However, theatres seem to have cashed in on the craze surrounding the ultimate question: why Kattappa killed Baahubali?
This trend of charging exorbitant amounts is seen in single screen theatres as well. For instance, Rex Theatre on Brigade Road is selling tickets at Rs 550 and several others are charging the same amount.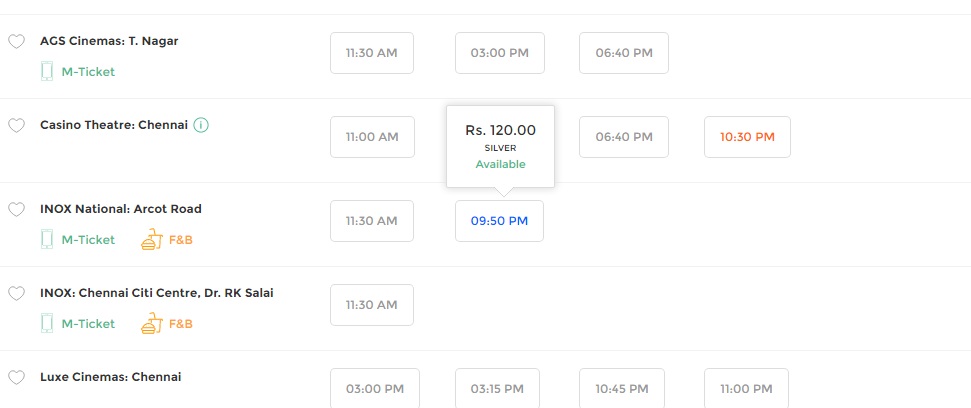 In contrast, the average cost for a ticket in Hyderabad, Kochi and Chennai ranges between Rs 100-Rs 200. In Hyderabad's Prasads multiplex, a ticket during the weekend is priced at Rs 250. In Chennai, the highest price for a ticket is Rs 120. In Kochi, the average price for a ticket is Rs 150.
The pending order on placing a cap on ticket prices in Bengaluru has definitely allowed theatres to charge high amounts. The city's movie buffs usually pay upwards of Rs 500 to watch a movie in IMAX 3D. However Baahubali, the desi visual spectacle, which hasn't even released in 3D has generated a huge demand and theatres have taken advantage of it.

Tickets for the SS Rajamouli film are being sold out very quickly in single screens and in multiplexes across Bengaluru. Even tickets on a weekday are difficult to book. Perhaps there will be a day when Bengalureans can watch movies without paying a high price for it but until then, it looks like movie tickets in the city will continue to cost a meal for 2.