In secret report, BJP leaders oppose raising AP Assembly strength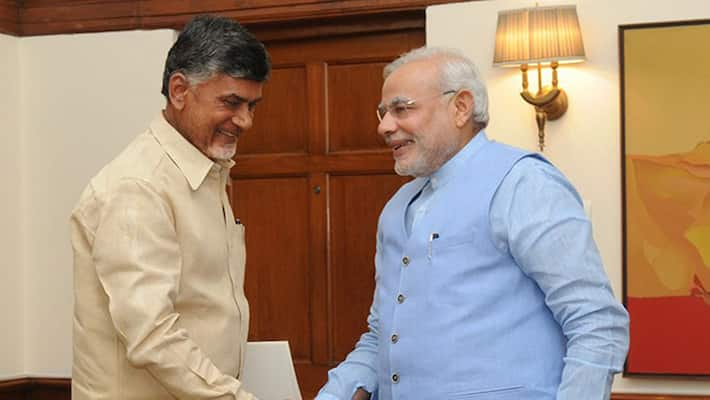 The report makes a strong case against the move, declaring that such an increase would only help the TDP, possibly permanently reducing the BJP to 'ally' status. 
According to this section, the BJP would not gain anything by increasing the strength of the Assembly. Instead, the faction believes, the move would only tighten the grip of the TDP over the BJP, leaving no room for the growth of the party.
Chief Minister Chandrababu Naidu has been putting pressure on the centre to get the number of seats in the Assembly increased to 225 from 175.   
The Chief Minister is using the proposal to placate senior leaders, who are opposed to the admission of defecting YSRC MLAs into the party. 
The CM has publicly claimed that the number of Assembly seats is expected to go up by 2019 and all those who crossed over to the TDP, along with existing TDP leaders, would be accommodated in the new constituencies.
The BJP faction, which is on the warpath with the Telugu Desam Party, is said to have advised the central party against taking a hasty decision with regards to appointing a delimitation commission for Andhra Pradesh and Telangana. Telangana is demanding that the strength of  Assembly be raised to 153 from 119.
The Houses of Andhra Pradesh and Telangana have also adopted resolutions urging the Centre to initiate steps to increase the number of seats in Assemblies. 
On February 20, 2016, Telangana chief secretary Rajiv Sharma wrote a letter to the Union Home Secretary, reminding him of the commitment made in the Bifurcation Act. 
The letter says, " ... in order to strengthen  the democratic institutions and to provide social justice to the people of Telangana, the Government of India may initiate action to place the matter before the election commission of India for increase of the seats in Legislative Assembly of Telangana state from 119 to 153, as envisaged in the AP Reorganization Act, 2014."
Last week, Andhra Pradesh chief minister Naidu sought to reassure TDP leaders who feel threatened by the defections. " You need not worry about your seats. We are getting the Assembly seats increased to 225 from 175 and your interests will be taken care of,"  Naidu reassured.
A faction war is raging in the Andhra Pradesh BJP between two groups, one that supports Chandrababu Naidu and the other that opposes him. 
The vocal anti-Naidu group is of the opinion that Naidu is rebranding Modi's schemes as TDP programmes and gaining political mileage. The group,  consisting of D Purandeswari, Kavuri Sambasivarao, Kanna Lakshminarayana and Somu Virraju, also complains that the funds released by the Centre are being diverted to purposes other than intended. 
Because of their efforts, the reappointment of  K Haribabu - an allegedly pro-Naidu leader - as state unit president has been put on hold. This group wants the BJP to slowly distance itself from the TDP and grow into a party of independent stature before 2019.
Last Updated Mar 31, 2018, 6:35 PM IST