A musical tribute to maestro Balamuralikrishna
Five songs of Carnatic music maestro M Balamuralikrishna from Kannada movies
He also sang Devaru Hoseda Premada Daara in the movie Muthina Haara in 1990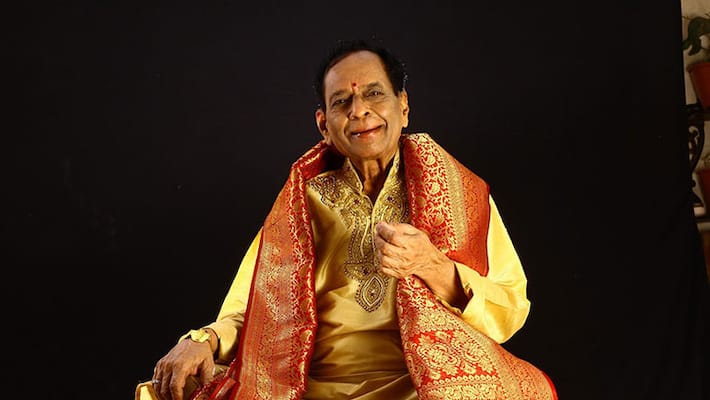 In a tribute to the music maestro Balamuralikrishna, here are five songs sung by him in the Kannada films.
In 1990, the Carnatic music maestro lent his voice for the phenomenal Devaru Hoseda Premada Daara in the movie Muthina Haara.
Balamuralikrihna lent his voice for almost all songs from the film Hamsageethe, which was released in 1975. The film was directed by GV Iyer and Balamuralikrishna won best playback singer national award.
Here is the song 'Sa Ma Ni Ga Ma Ga Sudha' from the film Hamsageethe.
In the film Sandhya Raga, released in 1966, Balamuralikrishna sang ' Ee pariya Sobagu'.
Kalabeda Kolabeda from the film Subba Shastry, released in 1966 was also sung by the Carnatic music maestro.
Navakoti Narayana, released in 1964 has the song 'Aaneyanu Kaayuvaga', which was sung by Balamuralikrishna.
Last Updated Mar 31, 2018, 7:03 PM IST