Woman who returned child of blind couple to police turns out to be kidnapper
Woman who had approached police to hand over an 8-month-old baby who was kidnapped turned out to be the kidnapper of the child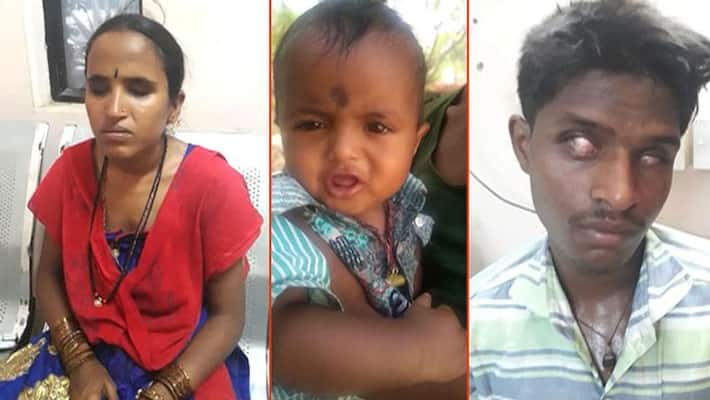 Bengaluru: A 33-year-old woman showed up at the police station to hand over a baby who was kidnapped days ago. Investigations have revealed that the woman was the kidnapper of the child.
Basavaraj and Chinna, a blind couple from Devadurga in Raichur had arrived at Majestic in Bengaluru by bus on April 27 along with their 8-month-old child. Their baby began to cry after the couple fed their child with food that was slightly spicy. Pretending to help them, a 33-year-old woman offered to calm the wailing child. When the couple handed him over, the woman fled with the child.
The couple filed a complaint at the police station.
The 33-year-old woman identified as Parvathamma, was a resident of Kengeri and worked as a nurse at a private hospital. She did not have children of her own, and so kidnapped the child took him to her house in Kengeri. She showed him to her mother, Channabasavamma (55) and her sister Lakshmi Devi (35). She told them that the child's mother had gone to the washroom and asked her to hold him until she returns but did not come back to take her child. Parvathamma's mother and sister asked her to hand the child over to the police.
Also watch:Blind couple robbed of child in Bengaluru's Majestic
Parvathamma and her mother took the child to Upparpet Police Station. Upon interrogation, police discovered that Parvathamma had lied and it was she who had kidnapped the baby. Parvathamma was at Majestic bus stand on April 27 around 7am. At the same time the blind couple too arrived at the bus stand with their child. She told the police that she was suffering from depression as she was childless and had a strong desire to adopt a baby. She thought that the police would not be able to trace her since the couple was blind. Parvathamma was produced before the court and later granted bail.
Last Updated May 16, 2019, 3:59 PM IST