Rescue personnel free two women trapped in lift for two hours
Valiamma and Parvathi started suffocating and yelling for help after the lift they were riding in stopped due to a power cut. The women were evacuated from the lift by the fire brigade after about two hours.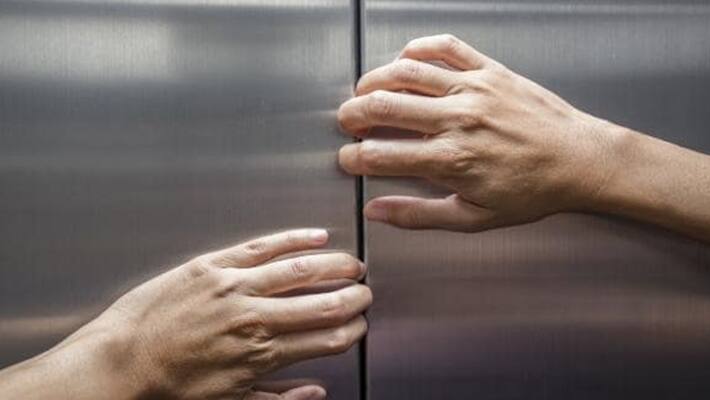 Bengaluru: Fire brigade personnel rescued two women who were trapped in the lift of a building in Vidyaranyapura Main Road on Monday evening. The lift was reportedly stuck due to a power cut and the two women were stuck inside the lift for almost two hours.
Valiamma and Parvathi, both in their 40s, were employees of a salon in the building. At around 2:55pm, the duo took the lift to move from the first floor to the terrace on the fifth floor. Due to a power cut, the lift halted between the first and second floor. The women assumed that the lift would start after power supply was restored, but when it didn't start even after 10 minutes, they tried calling BESCOM. However, the call couldn't be connected since there was no phone signal in the lift.
Jyothi, a colleague, heard the women screaming. They had started suffocating. Jyothi asked the building owner for help. At around 4:16 pm, other passers-by joined in and called the fire control room, since they didn't know what else could be done.
According to fire brigade officials, the lift was manually pulled down after the doors were forced open on the first floor. The women were evacuated at around 4:40 pm and power supply was restored in that area only around 6pm.
In another lift mishap in Bengaluru, 4 law students from Symbiosis Law School in Hyderabad were seriously injured after the lift in an apartment in Frazer Town collapsed after a cable snapped. The incident occurred in November 2018. The students had come down to Bangalore for an internship. The girls were immediately rushed to Hosmat Hospital, after which three were admitted and one was sent home after being checked by doctors.  Three victims suffered severe fractures and underwent multiple surgeries. A case had been registered against the builder and the lift maintenance team for criminal negligence.
Last Updated May 21, 2019, 1:15 PM IST