Ola Foundation to enable sustainable development for 5 lakh women
Ola Foundation, the transport service provider's initiative, was set up in December 2016. Over the last two years, the foundation has been involved in projects related to women empowerment over the past two years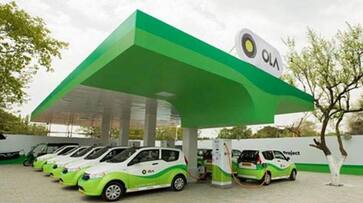 Bengaluru: Cab aggregator Ola, on Thursday, launched a new initiative called Ola Foundation to enable sustainable livelihoods for 5 lakh women. It has been launched through its social welfare arm. Enabling economic empowerment for women through employment-linked skills training, financial literacy and social empowerment through life-skills education will be the focus of this new initiative.
Ola Foundation was set up in December 2016. Over the last two years, the foundation has been involved in projects related to women empowerment.
According to reports, the foundation's training programmes so far include training in textile production and printing, financial and digital literacy programs, health awareness, and vocational skills.
Mentor at Ola Foundation and group chief of human resources Srinivas Chanduru reportedly said that  women can play a transformative role in society and that Ola Foundation's vision is to provide them access to resources and opportunities to create and bring about sustainable change in their lives, their families and in turn the community at large.
Ola Foundation has reportedly partnered with various organisations to bring out programmes to focus on economic and social empowerment of women.
With the cab aggregator's partnership with Buzz India, the foundation will also provide knowledge to women on the financial front to help them increase savings and also to reduce dependency on debt.
The Foundation has also partnered with Gram Tarang, a training centre in Jatani, Odisha, for social empowerment and life skills training. This will be done in a 60-hour interactive programme, reports said.
Last Updated Jul 25, 2019, 8:21 PM IST