Human trafficking in Bengaluru; three arrested for vice crime
Lured with job offers, vulnerable women and young girls were trafficked from Northeast and parts of North India and pushed into prostitution in Bengaluru's posh locality, Koramangala. Central Crime Branch, Bengaluru raided a house late night on Monday, rescued young girls and arrested three culprits.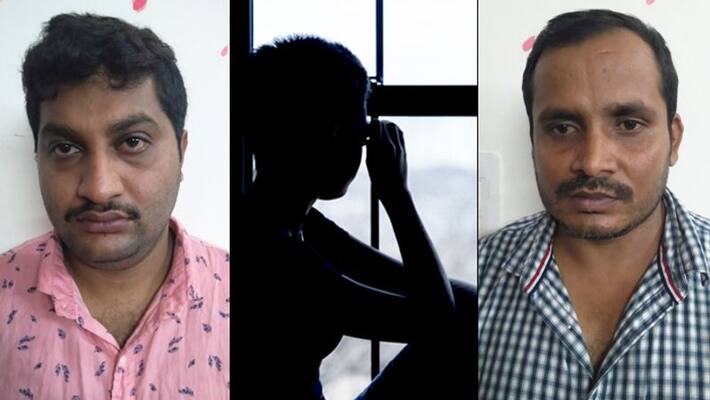 Bengaluru: Vulnerable young girls and women from North and Northeast region of the country who were lured into a brothel operating in Bengaluru were rescued on Monday. Three persons from Old Mysuru region were arrested by the Central Crime Branch (CCB).
According to police, the culprits used their information network to obtain girls who were promised jobs and then pushed them into sex work after they were transported to Bengaluru.
According to CCB officials, the accused, Mahesh alias Lingegowda, 38, from Srirangapatna, Rajit alias Anand Gowda, 28, from Mandya and Shivaraju alias Ningaiah, 28, from Chamarajanagar rented out a house in Basavangudi and lived there. Using their network, the trio regularly supplied girls to customers.
"They used to circulate photos of girls to customers and based on the confirmation, they booked hotels or guest houses in Koramangala. They booked rooms using the OYO Rooms website and charged customers anywhere between Rs 15,000 and Rs 20,000," said a senior officer.
A case was registered at Koramangala police station and the rescued girls were sent to the state remand home for rehabilitation.
Last Updated Jan 30, 2019, 3:13 PM IST