Former Karnataka chief secretary Rathna Prabha looks to contest Lok Sabha polls with BJP?
Former Karnataka chief secretary Rathna Prabha has expressed her interest in active politics and expects BJP President BS Yeddyurappa to approach her to contest the Lok Sabha polls. She said her followers from Kolar, Kalaburagi and other places have asked her to contest in the MP elections.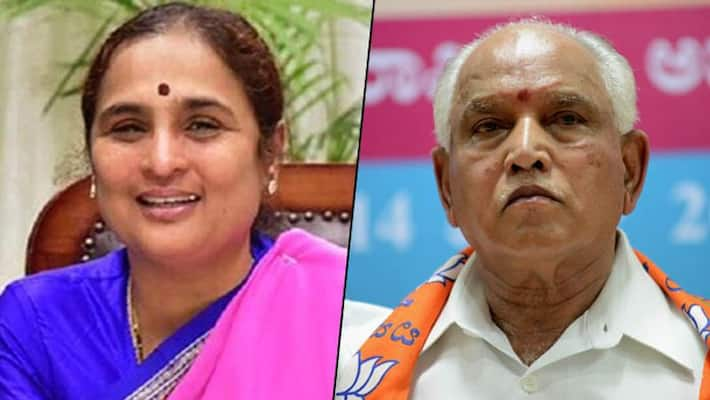 Bengaluru: Former chief secretary of Karnataka Rathna Prabha who retired last year has expressed interest to serve the public and enter politics.  She said that no BJP leaders have approached her yet, but she expects a call from BS Yeddyurappa.
Speaking to MyNation, she said that she has been getting calls from her followers in Kolar, Kalaburagi and other places, requesting her to take part in active politics and to contest Lok Sabha polls.
"Recently, BSP leaders approached me and I did not commit to them but the next day it was all over media. And now there are reports linking me to the BJP. Let Yeddyurappa approach me, or you could check with him," she said.
Rathna Prabha, a 1981 batch IAS officer as a Dalit can bolster chances of any party she contests from, as there is the dearth of women officers serving in political parties after their retirement.  Although Rathna Prabha claimed that many from Kolar and other regions have approached her, BJP leader and former MLA Y Sampangi from KGF Taluk said, "I have not heard about her name and do not know her. However, if the party leaders agreed to her candidacy, we will work and ensure her victory,"
Rathna Prabha had successfully conducted the 'Invest Karnataka summit' in 2016 and encouraged women entrepreneurship. A few years ago, she also bagged the 'Woman of the Year' award from the American Biographical Institute Inc., US.
Last Updated Mar 16, 2019, 3:30 PM IST