Con woman held in bus station for carrying sedatives; KSRTC says that there are many more in gang
Karnataka State Road Transport Corporation has warned its passengers not to take eatables or any drinks from stranger travelling with them after they caught a middle-aged woman who allegedly robbed old women in KSRTC Buses by giving them drug-laced eatables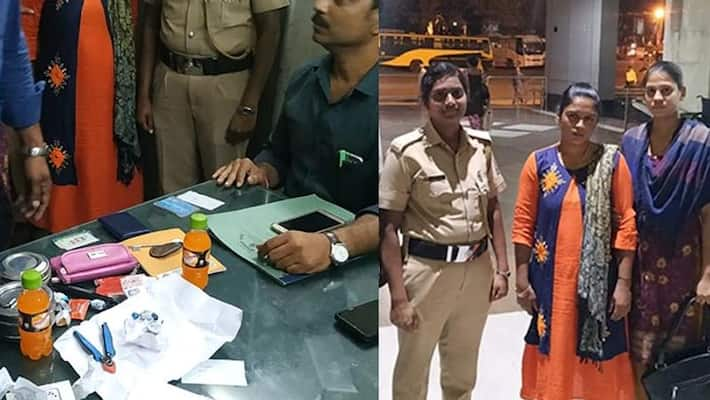 Bengaluru: Following several complaints by passengers stating that a gang operates in Karnataka State Road Transport Corporation (KSRTC) bus stations and robs fellow passengers by offering them eatables and drinks, security and vigilance officers attached to KSRTC caught hold of a woman after she was seen moving suspiciously. Upon questioning, she confessed that she was there to rob passengers.
Recently, many passengers reported that few cons in the guise of a fellow passenger in buses travelling from satellite bus station from Bengaluru to Mysore befriended old women and gave them eatables laden with sedatives.  Once they were unconscious, they would rob them of their cash and jewellery.
 A couple of cases was registered in Lashkar police station in Mysuru who alerted KSRTC officials.
The security staff of Mysore Road Satellite Bus Station of Bengaluru who were on duty on Saturday observed a woman loitering in the bus station. They accosted her and checked her belongings. Security personnel found that the lady was in possession of some powder, a cutting plier and two small 200 ml bottles of juice.
The con woman who bears the name Suvarna further confessed to police that she was involved in two cases of drugging innocent people and robbing them. Cops later arrested the woman. 
The police have now made a request to the general public not to fall into the trap by accepting gifts from strangers. 
"It is requested that passengers are careful while accepting eatables from strangers. These strangers are most likely robbers. If anyone notices any such person, please inform the driver and conductor while travelling or inform officers at bus stations," said a senior KSRTC official.
Last Updated Feb 25, 2019, 11:13 AM IST