CCB rescues girls from brothel in Bengaluru, arrests 3 for human trafficking
With the election campaign picking up, the pimps in Bengaluru City have activated their network and have been trafficking girls from North India and other parts on the pretext of offering them jobs and pushing them into brothels. Central Crime Branch sleuths arrested three persons and rescued three girls who have been sent to the state remand home for rehabilitation.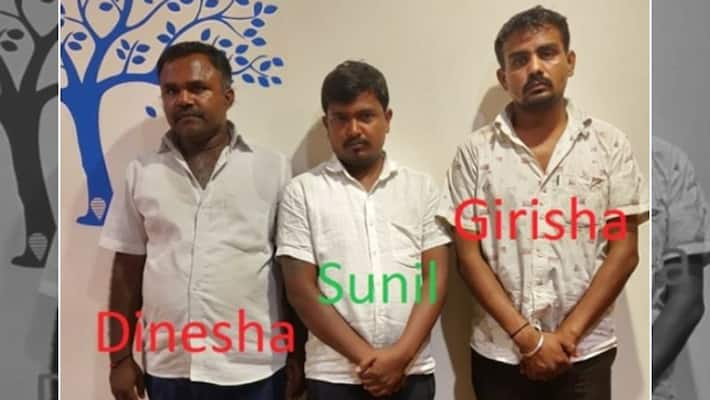 Bengaluru: The Central Crime Branch's Women and Narcotics wing arrested three persons for trafficking girls and pushing them into a brothel. The trio would lure girls on the pretext of offering them high-income jobs in Bengaluru. 
According to officials, pimps and brokers with previous crime records have recently reactivated their network and started sourcing young girls from North India and several other parts of the country to Bengaluru by promising them high-paying jobs. The girls are later ushered into tiny rooms of small lodges which serve as a brothel.
Acting on a tipoff, CCB sleuths raided Balaji Ladies International Lodge in Magadi Road Police Station limits and found three women in a tiny room. The officials also arrested three persons for running a brothel in the lodge. The arrested are Dinesh (40) and Girish (35) from Vijayanagar and Sunil (29) from Dasarahalli. Officials also seized Rs 4,500 cash, four mobile phones and packets of condoms from the accused who carried them on their person at the time.
Upon interrogation, the accused confessed to have trafficked young girls promising them jobs and pushed them into sex-work. The police are on the lookout for CG Gopinath Naidu, Roopa and Lalitha who are also allegedly partners in the crime.
"Now that election campaign has picked up, the leaders and people with criminal records may use this 'sex service' to keep their workers happy and chances are that number of young girls may be trafficked to metro cities where the voting population is higher. The police also have alerted their information network in an effort to crack the whip on persons engaged in such activities," said a senior official.
Last Updated Mar 29, 2019, 5:24 PM IST