Bomb scare at Bengaluru railway station: Metal object was Army's hand-grenade simulator
Negligence of one person led to a bomb scare at Krantiveera Sangolli Rayanna railway station in Bengaluru on May 31. The object that was found on the platform of the station turned out to be a grenade simulator and not a hand grenade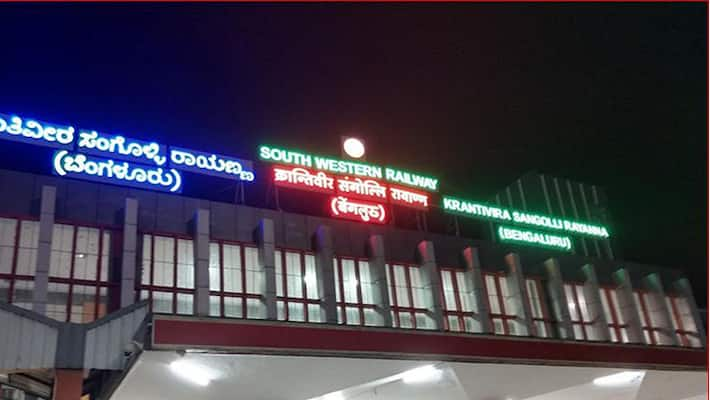 Bengaluru: Three days after the bomb scare at a Bengaluru railway station, the metal object that was suspected to have been a grenade turned out to be Army's hand-grenade simulator. It was found on platform number one at Krantiveera Sangolli Rayanna railway station on May 31 (Friday).
The simulator that was in a consignment from Bengaluru to Jhansi, travelled 5,000 km before returning to the city.
At 8:30 am on Friday, a police constable at the railway station spotted an object similar to a hand grenade on platform number one. Police constables along with a dog squad and a bomb detection squad rushed to the spot to seize the object.
Also watch: Security lapse in Bengaluru railway station; 'grenade-like' object found near track
It was widely reported that the bomb squad confirmed that it was a non-explosive after inspection. The object was sent to the forensic science laboratory for testing. The CCTV cameras on the train were not functional and the train movements were restricted for close to two hours.
The Jhansi-bound consignment had reached Delhi by Karnataka Express on May 28 due to some miscommunication. It was sent back to Chennai on the same day and when it reached Chennai the officials sent it Bengaluru by Lalbagh Express. It reached Bengaluru on May 31 and was unloaded from the train and taken back to the Army office, according to reports.
The grenade simulator is used in training and according to reports a box of grenade simulators was being transported to other parts of the country. It is not an explosive.
The Army officials have confirmed that it is their grenade simulator and is yet to release a detailed report on the incident. Reports state that the person who carried the box of grenade simulators need to be found and legal action would be taken for the negligence.
Last Updated Jun 4, 2019, 1:42 PM IST