Bengaluru water woes in summer: BWSSB, BBMP to supply Cauvery water for free
BWSSB and BBMP will provide free drinking water to areas where drinking water supply is hit because of a technical glitch. Here are the details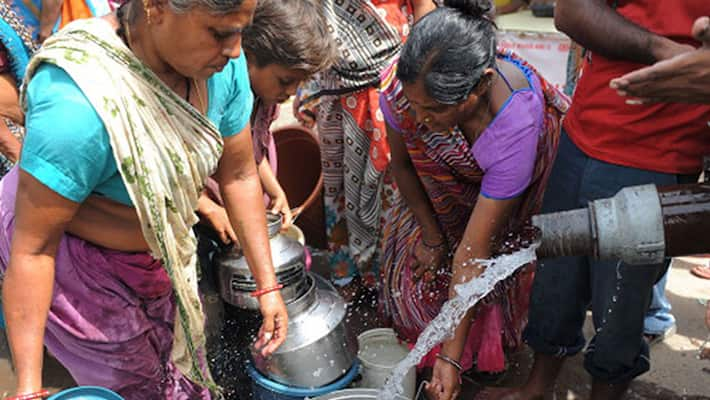 Bengaluru: Bengaluru Water Supply and Sewerage Board (BWSSB) along with Bruhat Bengaluru Mahanagara Palike (BBMP) are contemplating on supplying drinking water for free to the areas in the city which are affected during arid days in summer.
Affected people will not have to pay both the BBMP and BWSSB for drinking water supplied from River Cauvery. The privilege will be given only to the people of the areas, where piped water is not being supplied due to some technical glitch.
But, if there is a water shortage and the people want additional quantity of water than being supplied, the BBMP and BWSSB are ready to supply it to them, but at the rate of Rs  540 per tanker for the Cauvery water.
To make it easier to supply water, the BWSSB and BBMP have divided the responsibility. Accordingly, the BWSSB will provide water to East, West and South zones of Bengaluru, covering 135 wards, whereas the BBMP will supply water to the remaining 55 wards. The authorities will use 267 tankers for supplying water. The 68 tankers owned by BWSSB will be used to provide free water, whenever the pipeline is hit.
The BWSSB is said to be receiving complaints of water scarcity already. Considering this, the BBMP and BWSSB were reluctant but agreed to supply water for free.
Meanwhile, the BBMP has said that the private tankers will have to sign an undertaking about the source of their water supply and also should submit water stability report.
Last Updated Mar 17, 2019, 2:48 PM IST