Bengaluru to Tokyo direct flight with Japan Airlines by summer of 2020
You can now reach Tokyo directly as Japan Airlines is all set to launch a new flight service from 2020. A release from the Consulate-General Of Japan, Bengaluru, confirmed the flight operations.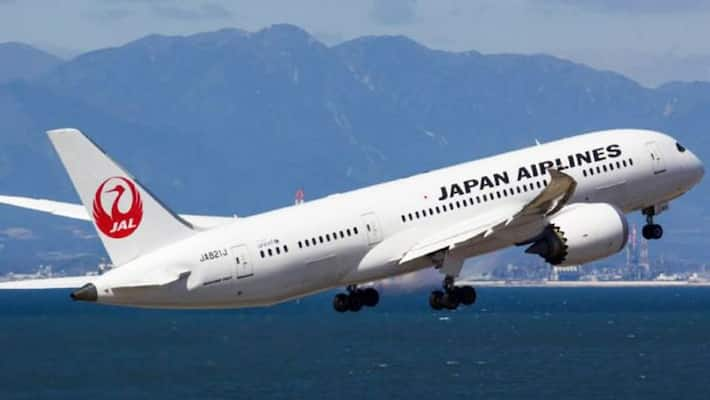 Bengaluru: You can fly to Tokyo from Bengaluru directly as Japan Airlines (JAL)  announced the launch of a new, non-stop service between Tokyo-Narita and Bengaluru, during the summer of 2020.
According to the information from the Consulate-General Of Japan in Bengaluru, flight 787-8(SS8) would depart at 2:45 am from Kempe Gowda International Airport (KIA) and would reach (Narita) Airport Tokyo in Japan at 15:55 pm. And from Tokyo, 787-8(SS8) would depart at 18:25 pm and reach Bengaluru at 00:05 am. The service will be expected from summer 2020.
As direct flights to Japan are currently not in service, the launch of this route will also provide customers from north America, a new option while travelling to the southern region of India. And, with the expansion of JAL`s international network, the carrier looks to contribute towards further development and economic growth in both the countries.
Consul-General Takayuki Kitagawa has expressed his delight and has said, "I am very pleased to see this development. The launch of non-stop flights from Bengaluru to Tokyo (Narita) will herald a new era of more strengthened economic relations between Karnataka and Japan. With this development, not only will tourism flourish in Karnataka and Japan, but many new  businesses will also be established; thereby creating lots of new opportunities."
The Consulate-General office will continue to organise events like Cosplay Walk, Japan Habba, Japan Food Fest, etc, and will also promote the Banga Roll Sushi worldwide to increase the influx of more visitors to Bengaluru. 
The new flight service will enable people to travel not just to Tokyo, but also to many cities in the US easily. Once the Silicon Valley of India and the US are connected, "we can probably expect Tokyo to become the next Silicon Valley too, since professionals related to Silicon Valley innovation such as start-ups, venture capitals, scientists, engineers, etc, may stop over more frequently in Tokyo," said Kitagawa.
Last Updated Jan 23, 2019, 7:46 PM IST