Bengaluru NGO campaigns against child labour in several locations of city
A placard held by a girl at the Bengaluru NGO's campaign reportedly stated, "Put them in classes, not in tea glasses".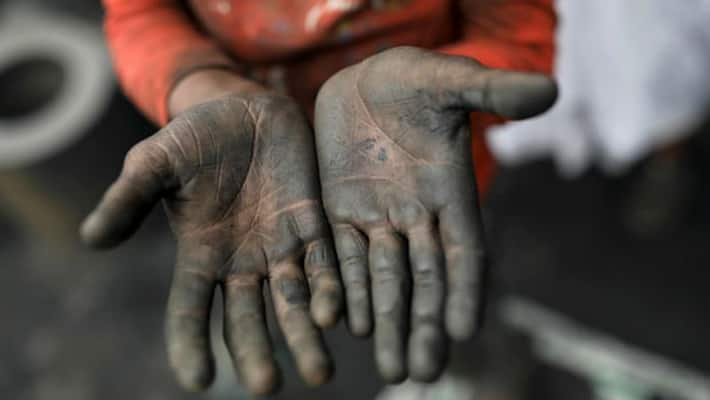 Bengaluru: Campaigns against child labour were organised at several locations in the city on Wednesday by a non-governmental organisation. Bangalore Oniyavara Seva Coota (BOSCO) is an NGO that works with child labourers and children in distress. The campaign organised on World Day Against Child Labour saw rallies and flash mobs at various malls and prominent locations in Bengaluru.
A placard held by a girl at the campaign reportedly said, "Put them in classes, not in tea glasses."
Reports said that an official from BOSCO spoke about child labour, which has always been an issue in India, and the cause for it. He said that poverty and illiteracy among parents, the social and economic circumstances of the family, and lack of awareness are the major causes for child labour.
Children rescued from labour also spoke about their experiences. Reports said that a girl spoke about the violence she had to endure once her parents sent her to work as a domestic help in Bengaluru at the age of 10. She said that she had to work from 6 am to 11 pm and that her parents never met her. The girl said that the money she earned was always sent directly to her parents and she never got any of it. She said that she missed the most important part of her childhood.
According to reports, the assistant labour commissioner, Division 2 commented that child labour cases have decreased in Bengaluru over the recent years. He said that the decline in these cases is because of the cooperation and hard work put in by BOSCO and the city police.
 
Last Updated Jun 13, 2019, 12:20 PM IST