Bengaluru faces animal waste disposal problem again
The waste material generated from Bengaluru's butcher shops including the skin, leftover meat and other parts of animals are generally just stuffed into plastic bags and left in empty lands or by the roads instead of being treated and processed at waste management plants. The main issue is with the road kills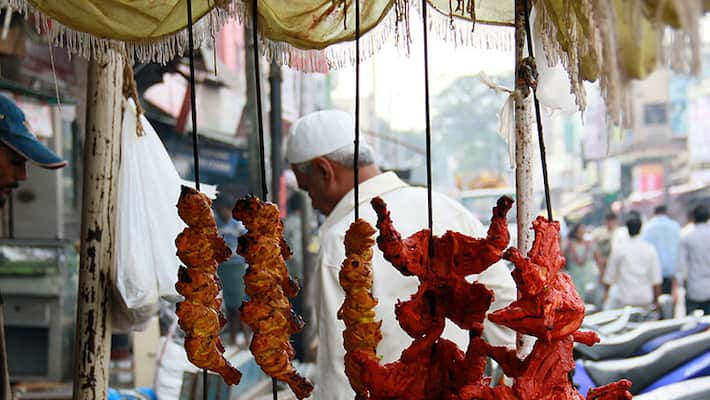 Bengaluru: The casual manner in which animal waste is disposed has again become a major problem in Bengaluru. The issue was brought to light even in the earlier reports on animal waste management.
Reports suggest that the city faces problems with regard to the disposal of solid waste on a day-to-day basis. But the handling of animal waste generated from butcher shops and as a result of road kills have been an issue that required attention even two years ago.
The waste material generated from butcher shops including the skin, leftover meat and other parts of animals are generally just stuffed into plastic bags and left in empty lands or by the roads instead of being treated and processed at waste management plants.
Also read: From pants to plants, this Bengaluru boy goes green in style
The main issue is with the road kills. Bruhat Bengaluru Mahanagara Palike (BBMP) pourakarmikas are not authorised to pick up the carcasses left on roads. It is the health officer in each ward who currently takes responsibility and attends to calls when such issues arise. These animal wastes that are left untreated can cause and spread diseases.
This has become a recurring problem as the city has only one crematorium for animals at Sumanahalli on Magadi Road. The outdated technology currently in use also adds to the pollution in the city as it does not render animal waste like the latest machinery does.
Two years ago there was a plan made by the BBMP to set up four animal waste processing units. The civic officials were to decide on the rendering technology based on the working of a private rendering plant in Malur in Kolar district.
Also read: 8000 students collect 10 kg of e-waste in 4 months
The unsystematic animal waste disposal might soon become systematic as the BBMP commissioner N Manjunath Prasad has assigned duties for various departments to clear the waste in the city. This waste also includes the animal waste generated in the city including road kills.
The officials have also proposed three animal rendering units in the city during the NGT meeting. Once this is set in place approximately 100 tonnes of carcasses or animal waste can be processed.
Last Updated Jun 3, 2019, 3:34 PM IST