8000 students collect 10 kg of e-waste in 4 months
As part of an e-waste management programme, 8000 students from Class V to Class X in 40 schools of Bengaluru have collected 10 kg of waste in four months. The initiative was taken by Karo Sambhav to build a cohesive e-waste movement across India.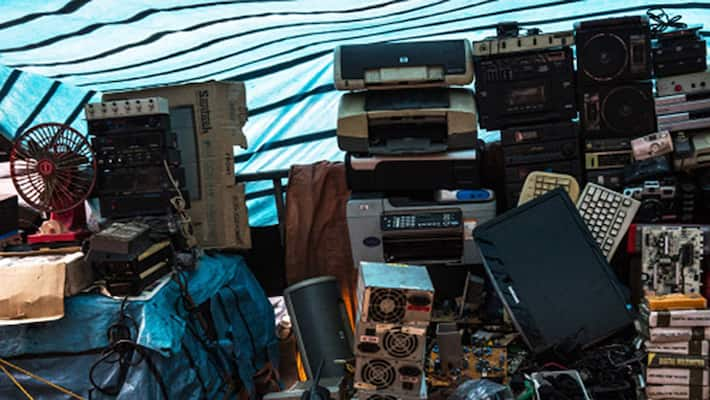 Bengaluru: About 8000 students in over 40 schools in Bengaluru collected as much as 10 kg of e-waste in just four months. This, as part of an e-waste management drive.
Students from Delhi Public School North collected the maximum amount of waste, followed by Euro School in Chimney Hills.
The e-waste management drive was initiated by Karo Sambhav, a tech-enabled producer responsibility organisation engaged in developing and implementing responsible electronic waste management solutions.
The drive was designed for students from classes five to ten.
Karo Sambhav founder, Pranshu Singhal said that they were trying to build a cohesive e-waste movement across India.
"We aim to make a long-term behavioral change with respect to critical environmental issues through Karo Sambhav School programme," said Singhal.
He went on to say that the company has partnered with International Finance Corporation (IFC), member of World Bank Group, to build sustainable e-waste solutions for India with a focus on awareness generation, capacity building and knowledge exchange.
Sarina Bolla, the programme manager for IFC's India e-waste programme said that the use of technology has increased exponentially.
"It is important to build awareness among future generations to be responsible with the use and disposal of electronic waste," said Bolla.
Karo Sambhav has actively engaged with children since July 2017 to spread awareness on e-waste management. The company has engaged with 1,800 schools across India in collaboration with state education departments and the state pollution control boards.
Last Updated Mar 20, 2019, 9:38 AM IST