Bengaluru: 22-year-old alcohol addict found hanging; mother suspects foul play
Prem Kiran was a college dropout and was battling an alcohol and ganja addiction. He was found hanging by an electric wire in the bathroom late on Friday (May 17). His mother has filed a complaint of suspicious death.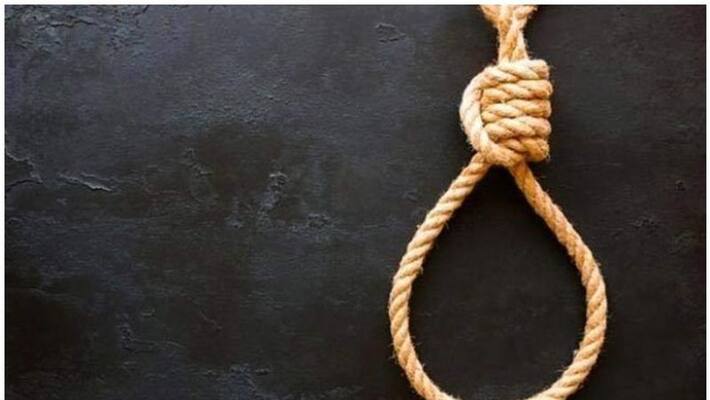 Bengaluru: A 22-year-old college dropout was found dead under mysterious circumstances in the bathroom of the Golden Life Rehabilitation Centre in Sunkadakatte that he was admitted to.
Kamakshipalya Police have filed a case of suspicious death after receiving a complaint from the victim's mother, Selvi, who works as a domestic help. According to the police, Prem Kiran, the victim, used to trouble his parents, asking for money to buy alcohol and ganja. Prem Kiran was battling an alcohol and ganja addiction and had been admitted to the rehabilitation centre a month ago.
Police said that Prem Kiran's parents had decided that he needed help, hence got him admitted to the rehabilitation centre a month ago. The staff in the centre found him hanging by an electric wire late on Friday, dead. They immediately alerted the police. The police are waiting for the autopsy report to determine the exact cause of death before proceeding on the case.
 In a similar incident, Pooja, a 11-year-old girl, was found hanging from the ceiling of her house on May 6. Her father, Rangegowda, insisted to the police that Pooja was a happy and carefree child, saying that he doubted whether she had committed suicide and that she had no reason to take such a fatal decision. Police have refrained from committing on her death till they got an autopsy report.
In another case, a 21-year old girl's decomposed body was found in a forest area in Raichuru three days after she went missing. The victim was a sixth semester civil engineering student in Navodaya Institute of Technology in Raichuru. According to the police, the girl had left home on April 13 to write her internal exams, but never returned. Her parents dismissed the charge of finding a death note next to her body as preposterous and insisted that it was a case of murder. Sudarshan Yadav, her PU classmate was later held, suspecting his role in the death. However, her parents have rubbished the idea of them being in a relationship. An investigation is still going on.
Last Updated May 19, 2019, 4:06 PM IST