New ₹500: Know the special features to avoid being duped
New ₹500 note is made available in selected cities.
The new note has many new features.
News of fake ₹2000 notes is already making its rounds.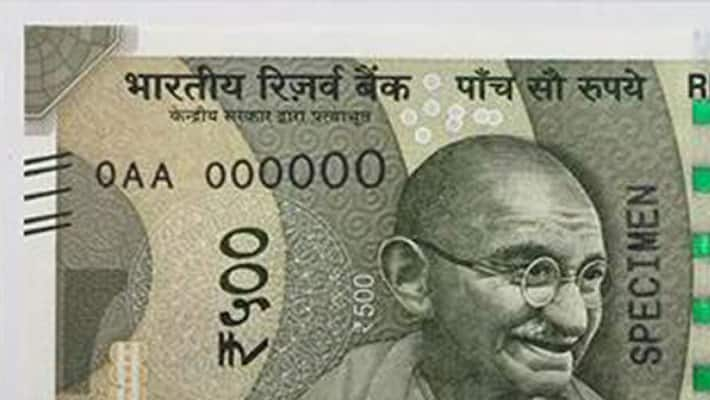 Finally, the high-security new ₹500 notes have been released through selected SBI ATMs in some cities and bank officials have been told to make special arrangements for older people and women to make the transition smooth and hassle-free. 
Since the announcement of demonetisation till now only the new ₹2000 and old valid notes were made available leading to much difficulty for both banks and the common man. And now, since the new ₹500 has been released it is expected to ease pressure on banks and also improve liquidity.
Ever since the release of ₹2000 notes, there is news of fake notes of the same denomination are making the rounds of media and before you start transacting with the new ₹500 notes here are a couple of special features you must know to avoid being duped. 
The RBI has issued the special features of the new ₹500 notes and here are the details of the obverse and reverse sides of the note: 
Obverse:
1. See through register in denominational number
2. Latent image of the denominational number
3. Denominational number in Devnagari
4. Orientation and relative position of Mahatma Gandhi portrait changed
5. Windowed security thread changes colour from green to blue when note is tilted
6. Guarantee clause, Government's signature with Promise Clause and RBI emblem shifted towards right
7. Portrait and electrotype watermark
8. Number panel with numerals growing from small to big on the top left side and bottom right side
9. Denomination in numerals with Rupee Symbol in colour changing ink (green to blue) on bottom right
10. Ashoka pillar emblem on the right
For visually impaired:
Intaglio or raised printing of Mahatma Gandhi portrait, Ashoka pillar emblem, bleed lines and identification mark continue
11. Circle with Rs 500 in raised print on the right
12. 5 bleed lines on left and right in raised print
Reverse:
13. Year of printing of the note on left
14. Swachh Bharat logo with slogan
15. Language panel towards centre
16. Red Fort — an image of Indian heritage site with Indian flag
17. Denominational numeral in Devnagari on right
The details are intricate and though hard to copy but there is always a chance of getting duped with fake notes. So, check the note carefully before using it on transactions. 
Last Updated Mar 31, 2018, 6:50 PM IST