Demonetisation: How Hawala traders are converting black money to white
In Hawala operations, money enters the system in local currency and leaves as foreign currency
Hawala traders are willing to trade Indian currency for British pounds, UAE dirhams, US dollars and more at a premium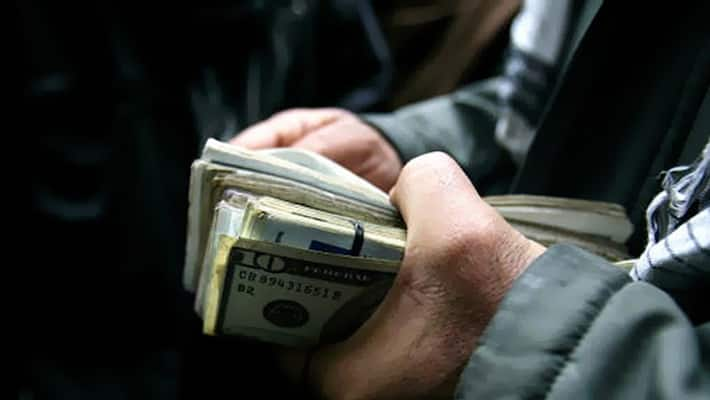 The note ban in India has caused serious damage to many illegal activities within the country and those that originate outside and end here. We are talking about hawala routes , hundis and other channels through which people are trying to convert black money into white.
Us Indians are famous for our jugaadu attitude. When something does not go our way we create our own way or find a loophole. Apparently, Hawala traders have found a loophole to make money over demonetisation.  The scam is being hatched abroad. In hawala transactions, money enters the system in local currency and leaves as foreign currency. So now, people with unaccounted money are converting their wealth into either dollars or pounds or making agreements to collect new notes after three months. According to the Economist, this parallel system is the favourite mode of money transfer from the Middle East to India for a large number of NRIs even now.
A lot of NRIs and Indians are stuck with the demonetised cash and they are looking for ways to dispose of it. So enter 'the black money saviours' who are promising a change. They are willing to trade Indian currency for British pounds, UAE dirhams, US dollars, and more at a premium of as high as 30 to 40 per cent reports Khaleej Times.
How it is carried out: It is a very hush-hush operation. An NRI approaches a Hawala agent, pays him in dirhams and secures currency in Indian rupees despite it being in the demonetised notes.  The money is hand-delivered at an offshore location within 48 hours. Going by the rate of exchange, of dirhams and Indian Rupees, the person stands to gain a profit and depositing the money, any amount below ₹2.5 lakh in India will not lead to much suspicion. The agents are expecting a rise in Hawala requests at the end of the year also when all other options are exhausted.
In the initial days of announcement, a hawala trader in Mumbai helped hoarders siphon off about ₹1,000-₹1,200 crore ($145 million to $175 million) to destinations like the UAE, and London reports the Khaleej Times.
Besides those living in the Gulf Countries those residing other countries abroad also send money to their family members through unlicensed systems such as hawala and Hundi.
Prime Minister Narendra Modi was trying to stem the growth of black money in the country. The demonetisation of ₹500 and ₹1000 notes put the brakes on a lot of illegal businesses and people who had black money were scurrying around looking for ways to dispose off their ill-gotten wealth without much damage being caused.
Last Updated Mar 31, 2018, 6:52 PM IST