Top 5 challenges before new Iranian President Ebrahim Raisi
The former judiciary chief officially began his four-year mandate on Tuesday after Ayatollah Ali Khamenei inaugurated him.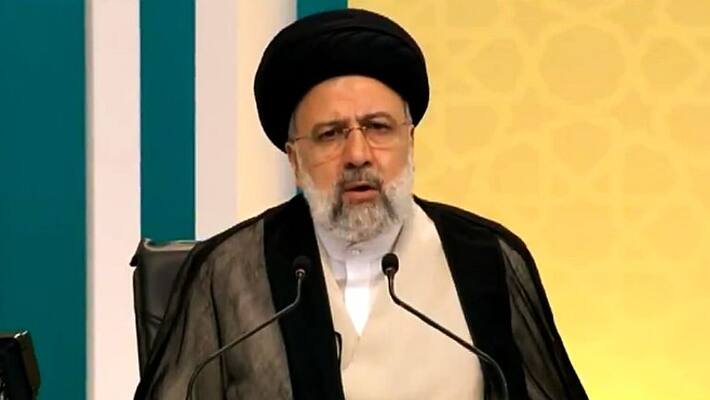 As the new president Ebrahim Raisi takes the oath before Parliament on Thursday, he will be facing many issues to address, including the economy battered by US sanctions, health crisis, negotiations on the 2015 nuclear deal. The former judiciary chief officially began his four-year mandate on Tuesday after Ayatollah Ali Khamenei inaugurated him.
He has taken over from Hassan Rouhani, whose landmark achievement during his two-term presidency was the 2015 agreement between the Islamic Republic and six world powers.
Get the country on its feet again
Raisi's top priority will be to shake off the country's economic crisis. After Iran's 2015 nuclear deal with world powers, there were initially high hopes for an influx of foreign investment but were dashed when former president Donald Trump in 2018 withdrew the United States from the deal and reimposed crippling sanctions. Iran lost billions in crucial oil revenues and was locked out of the international financial system, with the damage later compounded by the Covid-19 pandemic.
Facing climate change and other environmental issues
Another issue Iran is facing is that the country of 83 million is threatened by climate change, water shortages, desertification and urban air pollution. Earlier, demonstrators took to the streets in Khuzestan province last month to protest against water problems.
Tackling coronavirus pandemic
According to official figures, Iran is facing the Middle East's deadliest Covid-19 outbreak, with more than four million cases and over 92,000 deaths, which are widely acknowledged to underestimate the real toll.
The country has fallen behind on its inoculation campaign as the US sanctions have hampered its efforts to obtain vaccines.
Regain people's trust
Amid high tensions with the United States, Iranians were also dismayed by the January 2020 downing of a Ukrainian airliner by Iran's military. Iran's isolation and economic pain, and  repression of two waves of protests, have left their mark.
In his inaugration speech, Raisi said that the erosion of people's trust "has caused the most problems". 
Imroving its relations
Earlier, Raisi said he wants to prioritise relations with countries geographically close to Iran. While tensions with the West will likely keep simmering, the process of diplomatic normalisation with Saudi Arabia should continue. Commonly labelled as the "Great Satan" in Iran, Khamenei was hostile to any rapprochement with the United States.
Last Updated Aug 5, 2021, 2:57 PM IST