Healthy and flavorful: Exploring the world of international vegan cuisine
Embark on a delightful adventure of diverse vegan delicacies from around the world, where wellness and taste blend seamlessly together. Witness how the principles of conscious consumption extend beyond geographical boundaries, showing us that compassionate eating can be nourishing and incredibly pleasurable.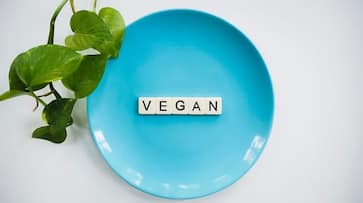 Vegan lifestyle has evolved into a thriving worldwide trend, transcending cultural boundaries and stimulating an assorted selection of plant-powered meals from different corners of the globe. On this platform, we applaud the amalgamation of wellness and succulence in vegan dishes from across the world, demonstrating that a caring attitude towards food doesn't mean sacrificing flavor.
Come along as we delve into the wealth of global cuisine, from the fiery curries of India to the pure simplicity of Mediterranean delicacies, and from the umami-rich delights of Asian savory creations to the hearty goodness of traditional Italian favorites.
Uncover the nourishing advantages and tantalizing flavors of wholesome, compassionate cooking.
1. The Lively World of Plant-Based Indian Cuisine: Indulge in the aromatic curries of India such as Chana Masala and Aloo Gobi, and relish the street food delights of Bhel Puri and Samosas. Indian cuisine demonstrates how ingredients derived from plants can create a harmonious symphony of flavors that gratify both the senses and the spirit.
2. The Exquisite Treasures of Vegan Mediterranean Cuisine: From Greek classics like Tzatziki and Spanakopita to Middle Eastern favorites such as falafel and hummus, the Mediterranean diet offers nutrient-rich components such as olive oil, legumes, and vibrant vegetables.
3. Fascinating Vegan Delights from the Far East: Discover the wonders of Japan's Vegan Sushi and Miso Soup, the bold flavors of Thai Green Curry, and the diverse taste profiles of Chinese stir-fries.
4. The Heartwarming Pleasure of Italian Plant-Based Dishes: Immerse yourself in the delightful flavors of Vegan Margherita Pizza, the simplicity of Bruschetta, and the nourishing qualities of Eggplant Parmesan.
5. African Vegan Delicacies: A Tapestry of Exquisite Tastes: From Ethiopian dishes centered around injera to the vibrant and aromatic West African Jollof Rice, the vegan cuisine of the continent offers a delightful exploration of unique regional flavors.
6. Embracing the Essence of Latin American Plant-Based Cuisine: Revel in the richness of Mexican Guacamole and Salsa, savor the hearty Brazilian Feijoada, and experience the vibrant flavors of Peruvian Ceviche—embracing the soulful essence of Latin American plant-based cooking.
7. Vegan Desserts: A Global Temptation for Sweet Lovers: Indulge in vegan renditions of French Macarons, Italian Gelato, and American Brownies, proving that compassion and indulgence can beautifully coexist in the world of desserts.
Last Updated Jul 24, 2023, 1:59 PM IST