Daily Horoscope for March 17, 2023: Be cautious Aries; good day for Gemini, Libra
Chirag Daruwalla, who carries on the legacy of his late father and renowned astrologer Bejan Daruwalla, shares daily astrological predictions for March 17, 2023. Continue reading and share with your friends.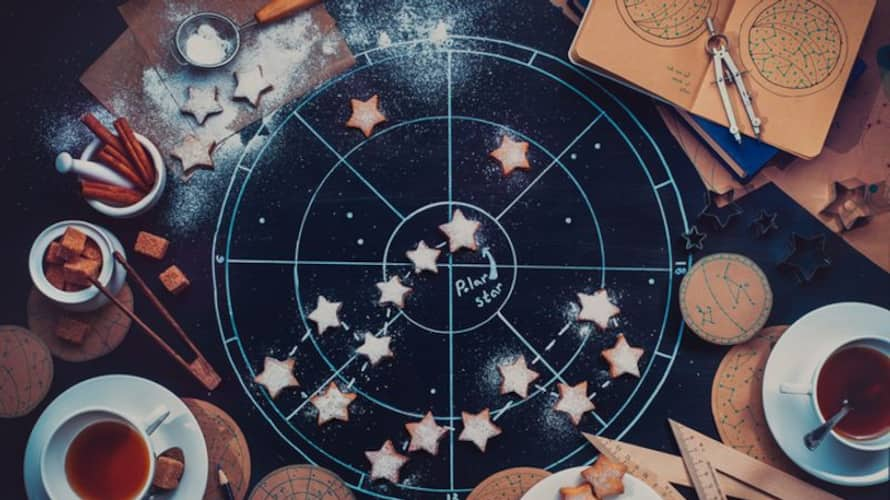 Aries:
Ganesha says, youth will get help from an influential person, stuck work will be completed. Don't spoil your present by remembering the negative things of the past. While taking any action related to the property, check the documents thoroughly. There may be some problems and challenges. Be sure to consult an experienced person when making any decision. You have to face competitive situations with rivals. There will be a pleasant atmosphere in the house, spend some time with your partner.
Taurus:
Ganesha says, proper arrangement will be maintained by balancing family and professional activities. Focusing on one will get the right result. Spend some time with children to solve their problems. Postpone any buying and selling for now. Focus on current situation in business. Wait for the right time to do any new activity. There will be a pleasant atmosphere between husband and wife. You will get some relief from the physical problem that has been going on for some time.
Gemini:
Ganesha says, you will get a chance to meet friends and relatives. A good relationship can also come for an unmarried member. Good results are likely. Wasteful spending can create financial problems for you. If any program related to travel is being done, it would be better to postpone it. Try to complete business orders on time. Otherwise damage may occur: All the members of the house will cooperate and interact harmoniously with each other.
Cancer:
Ganesha says, you will get the support of experienced people, there will be peace of mind and happiness due to the completion of a desired task. Students and youth should focus on their studies and career. This is the time to make full use of your abilities. Ego and anger can spoil the work done by you. Keep your presence mandatory at business level, minor problems may arise. There will be sweetness in marital relations. There will be intensity in love relationships.
Leo:
Ganesha says, the position of the planets is favourable; there will be peace and happiness in the mind due to the achievement of the child. There may be some disagreement with a close relative or friend. And because of this you are likely to suffer financial loss. Some changes need to be made in the internal system in business. Public relations need to be strengthened. The disciplined nature of the partner will keep the house in order. Problems like constipation and gas can cause abdominal pain.
Virgo:
Ganesha says, you may get a chance to meet special people. Cooperation with religious and social organization will do your work, and will also give you peace of mind. Think before lending money to someone, because it may stop, there may be tension related to the child's career. Keep in touch with business parties. Don't let the stress of overwork overwhelm you, the hard work done now will pay off in the near future. Make time for life partner and family members amidst busy schedule.
Libra:
Ganesha says, you will achieve some important achievements based on efficiency and ability. The mind will be happy to receive good news. It is necessary to be practical instead of emotional. The outgoings will also increase along with the income. There may be some confusion in business activities. Always consult an experienced person while doing any work. There will be an atmosphere of joy and peace in the house. Health will improve. Feel the positive energy.
Scorpio:
Ganesha says, problems that have been going on for some time will be solved and you will be able to achieve success in your personal life. Be more confident in your work take decision with mind. Change over time Decisions made under emotions can be harmful. Excessive anger can also harm your health and work. Conditions are not favourable for investing in any kind of business. There will be excellent harmony between husband and wife.
Sagittarius:
Ganesha says, keep your daily routine disciplined and organized, due to which many of your stalled works will get momentum. Auspicious deeds can be outlined in the house. It is necessary to take the right decision at the right time. Young people will have to work harder, be somewhat dissatisfied with the economic situation. Women will get good results according to their hard work. Do not share business activities with a stranger. There will be sweetness in married life.
Capricorn:
Ganesha says, the day will start with good news. Respect will increase in society and among close relatives. Do not take any kind of loan at this time. It is your responsibility to take care of the respect of the senior members of the household. Your business method needs to change. Employed people will face some difficulties in achieving their goals. Spouse and family members will have proper support. Keep your thoughts positive.
Aquarius:
Ganesha says, staying positive will make you energetic and cheerful, you will be successful in taking decisions and completing any important task. Behaving very calmly and patiently at present. Need to make some changes in the business system, not to do money transaction related tasks. There will be a rift between husband and wife. Muscle spasms and pain may be a problem.
Pisces:
Ganesha says, you will contribute in social activities. Helping a close person in trouble will give you spiritual happiness. A positive result can be obtained if any court related proceedings are going on. Do not get into unnecessary arguments with neighbours or friends. A child's negative activity can cause stress. Your wisdom will solve the problem. The situation in business is not very beneficial, official travel has been. There will be a strong relationship between husband and wife.
Last Updated Mar 17, 2023, 1:00 AM IST