Age to professional advice: 6 factors to keep in mind before getting teeth braces
Discover the optimal timing for getting teeth braces with these 6 essential factors. Whether it's early intervention for children or adolescent and adult treatment, seeking guidance from an orthodontic professional is crucial.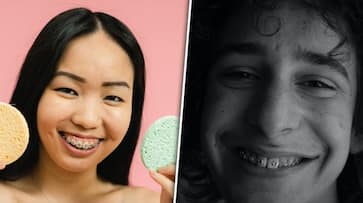 Teeth braces are a common orthodontic solution that can help correct misaligned teeth and improve your smile's aesthetics and functionality. However, timing is crucial when it comes to getting braces. Whether for yourself or a loved one, understanding when to consider orthodontic treatment can ensure the best results. Here are 6 key factors to keep in mind.
1. Age and Development
Orthodontic treatment with braces is most effective when the patient's permanent teeth have mostly come in, typically around the ages of 10 to 14. During this time, the bones and tissues are still developing, making it easier to guide teeth into their correct positions.
2. Type of Orthodontic Issues
The nature and severity of orthodontic problems play a role in determining when to get braces. Certain issues, such as overcrowding, misalignment, or bite problems, may require early intervention in childhood, while others can be addressed during the teenage years.
3. Dental Readiness
Before getting braces, it's important to ensure that the teeth and gums are in good health. Any existing dental issues, such as cavities or gum disease, should be treated before starting orthodontic treatment. Regular dental check-ups are essential to assess readiness for braces.
ALSO READ: Smile Bright: 6 essential Dental Care tips for optimal Oral Health
4. Patient's Willingness and Responsibility
Adolescents and adults should be willing to commit to the responsibilities that come with wearing braces. This includes proper oral hygiene, regular adjustment appointments, and adhering to the orthodontist's instructions. A patient's motivation can impact the overall success of the treatment.
5. Speech and Social Considerations
 For some individuals, concerns about speech changes or the social aspect of wearing braces may come into play. Teenagers might be more conscious of their appearance, so discussing their feelings and addressing any concerns with an orthodontist is important in choosing the right time for treatment.
ALSO READ: Paste Power: 7 reasons you should not wash your mouth after brush
6. Consultation with an Orthodontist
The best way to determine the right time for braces is through a consultation with an experienced orthodontist. They will assess the individual's oral health, take X-rays, and discuss treatment options. An orthodontist can provide personalized recommendations based on the patient's unique situation.
Last Updated Aug 16, 2023, 7:30 AM IST