Tonight's supermoon will be the biggest in 70 years
Nov 14, 2016, will see a record-breaking supermoon in 68-years
NASA calls it an "extra supermoon"
The next supersized supermoon will only be seen on Nov 25, 2034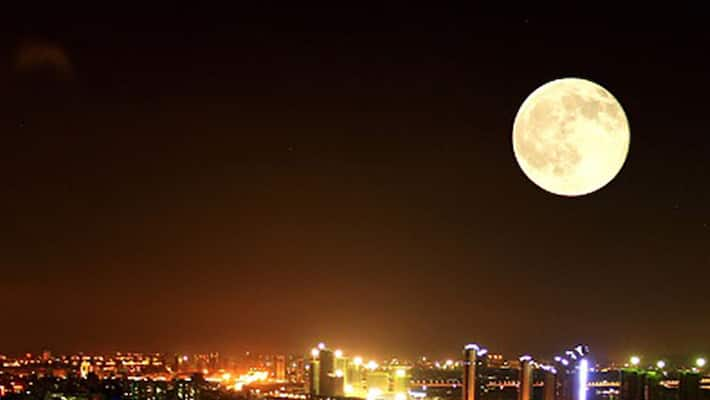 Extra! Extra! Extra!
As far as milestones go, this one is sure to be in the Top 5. 
Today, we're going to be witness to one very large supermoon, or as NASA puts it, an "extra-supermoon".


This is the first time in 68 years that the Moon will be closest to the Earth. So, yes, it is a Very. Big. Deal, and you wouldn't want to miss it because the next sighting is scheduled for 2034 November.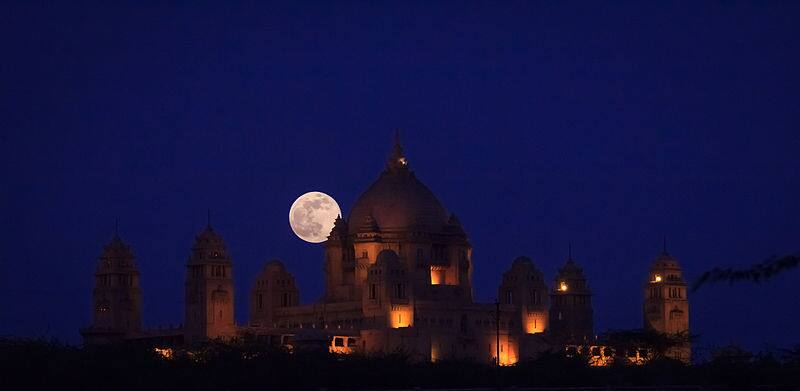 Supermoon of June 23, 2013 at 
Umaid Bhawan Palace
, (Wikimedia Commons,
Gk1089
CC BY-SA 3.0

What is a supermoon?
30-years-ago, the term "supermoon" was coined by an astrologer called Richard Noelle.  He loosely  defined it as: "a new or full moon which occurs with the Moon at or near (within 90% of) its closest approach to Earth in a given orbit  In short, Earth, Moon and Sun are all in a line, with Moon in its nearest approach to Earth." In scientific parlance, this is called the "perigee-syzygy".  As NASA reports, "When perigee-syzygy of the Earth-moon-sun system occurs and the moon is on the opposite side of the Earth from the sun, we get a perigee moon or more commonly, a supermoon. 


This phenomena makes the moon look bigger and brighter than your regular average Joe moon. Explains NASA, "A supermoon, or perigee full moon can be as much as 14% bigger and 30% brighter."
Where is the best place to view a supermoon?
Well, anywhere, really. But to have the effect of the full bathed-in-moonlight experience and marvel at the Universe, you should ideally be closer to the mountains, or some high and raised space.  Urban spaces, clouds, and their pollution levels are likely to diminish the experience – so you won't be able to tell the difference.
 
However, an optical illusion called the "moon illusion", can really show you how big, bold, bright and beautiful the supermoon really is. This type of large and luminous illusion is possible in contrast against a building or a tree.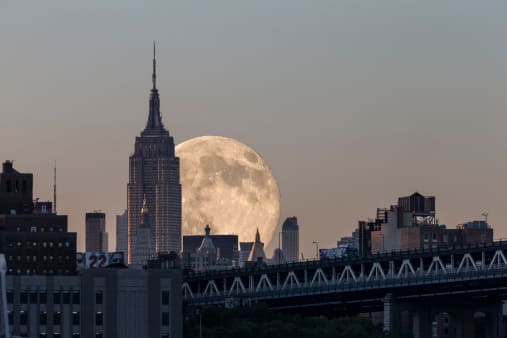 Supermoon over Manhattan
How often do supermoons occur?
 
It's not a rare phenomena as one would imagine. They happen fairly regularly around 4 – 6 times in a year. In fact, 2016 in particular, had 4 of them.  What is rare though is the coinciding of an eclipse. Like the one that occurred in 2015 called the Super Blood Moon Eclipse; the next which will occur only in 2033.
A spectacularly colorful total lunar eclipse, captured in Albuquerque, New Mexico on April 14 and 15 of 2014.
After November 14, 2016, the next (supersized) supermoon will make its presence felt on November 25, 2034.
It's a good time to be alive!
Last Updated Mar 31, 2018, 6:35 PM IST