Bizarre: Reindeers are the new delivery boys for Dominos
Hokkaido will have reindeer delivering pizza to them
These animals are currently being trained
Dominos will fit a GPS tracker so customers can track their pizzas in real-time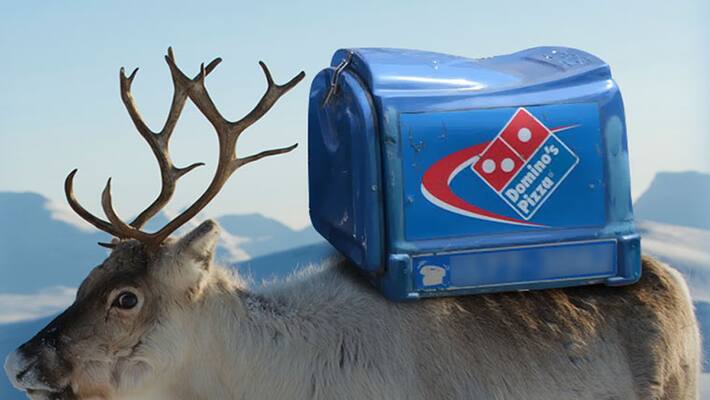 Trust the Japanese to do something completely whacky.
 
Dominoes in Japan have taken it upon themselves to deliver pizzas not the usual way, but by training reindeer to deliver it to their customers.  
 
The reason for this unusual method of delivery is because the country is expected to have severe winter as per their local meteorological department.
 
As per a report by Fortune, their Japanese press release stated that customers would be able to track their pizzas in real-time because the reindeer would be fitted with a GPS tracker.
 
The Telegraph reports that "the pizza company is working with reindeer breeders at the Hokkaido Delivery Integrated Research Center to train them how to deliver pizza."
 
They hope to roll them out in December.
 
However, there is no word whether if these reindeer would make it within the 30-minute or free pizza window.
 
Watch:


Last Updated Mar 31, 2018, 6:44 PM IST