The Wonder woman movie has put super heroes in the backseat
The movie has hit new highs and has also broken stereotypes about women-led movies
A super heroine is a character that is most often expected to have a super hero or male counterpart beside her, without which her survival is doubtful. But there seems to be a change in the trend with the rise in movies, which often influences one's way of thinking. 
Wonder Woman, a movie that has managed to work its wonders in marvellous ways is the new super heroine role model for children around the world. While this may not have been a shocker if it was Batman, Shaktiman or any other male superhero, it is refreshing to see people accept a lady as a super heroine for her character alone and without being portrayed as a damsel in distress, waiting for Superman. The director of the movie, Patty Jetkins, woke up to a cheerful morning when her producer sent her this.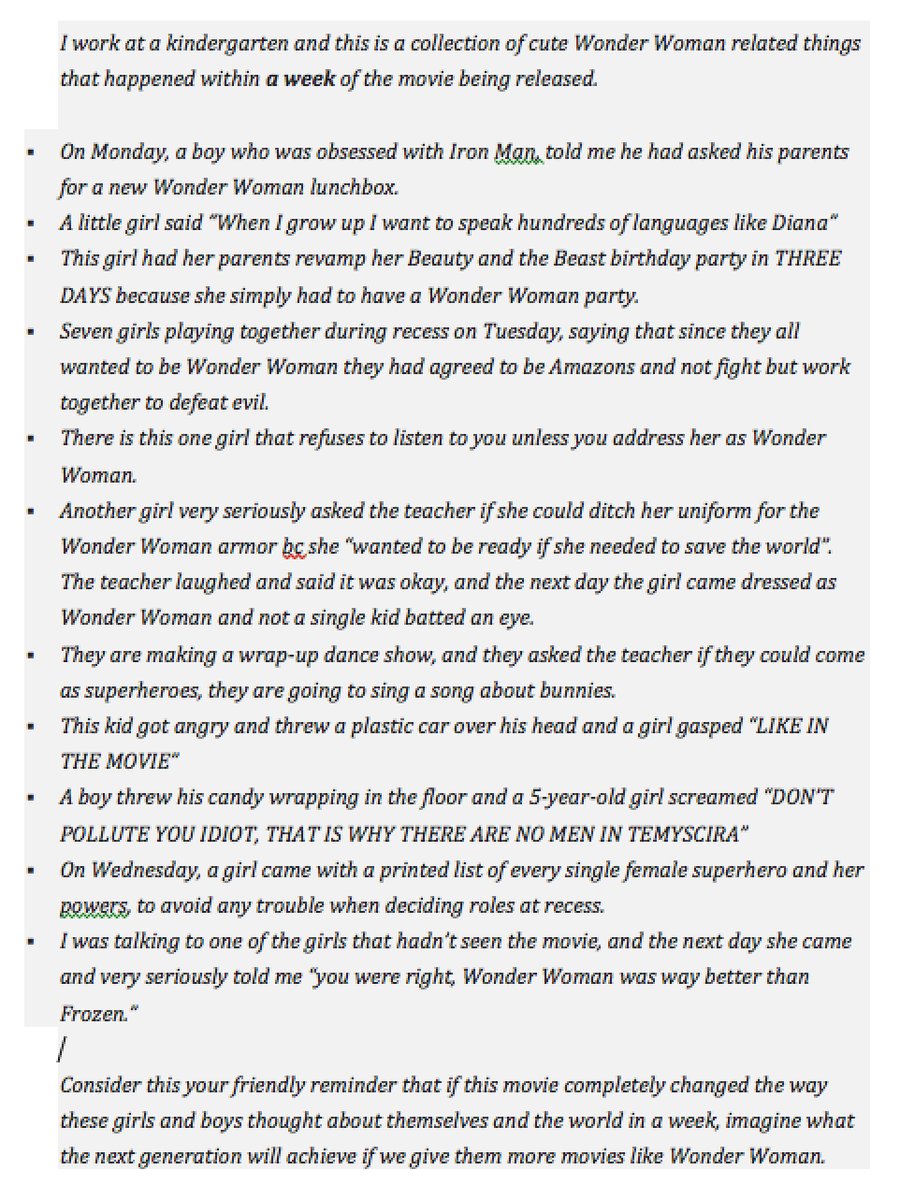 Children have begun to replace all their superhero themed toys and goodies with Wonder Woman goodies. Children stopped fighting amongst themselves and decided to fight together against evil much like the Amazons in the movie. 
During the movie, there were expectations of a super hero to show up, especially during the clashes between the villain and heroine. This in itself explains the thought process individuals have towards female-led movies or characters - a subconscious sexist thought process. 
Sexism is pushed into the list of commonly experienced and almost accepted issues. It's like sanitary napkins, something people shun away from in public, because 'what society thinks', always tops humanity. 
However, being the first ever Marvel female-led super heroine movie, Wonder Woman broke many barriers, not only in terms of stereotypes but also in terms of profits at the box office. From the lead artist to the director, the movie was completely woman-centric and made over $250 million dollars during its first week of screening around the world. This is what you call a true example for Girl power.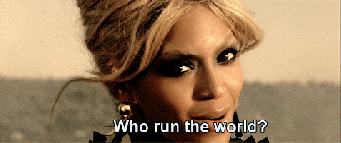 The word woman may bring to mind characteristics like, seducing a person or a trophy for a male counterpart in movies. While this may sound out right cheap, this is how it works. Sadly, this has been such a common occurrence, that it has gone unnoticed. In Bollywood we see the lack of women-centric movies which only increase the belief in this stereotype in India.
The reason for this to occur time and again could be because of backward thinking authorities who ban movies like Lipstick under my burkha for being 'too woman oriented ', though it was finally given a nod after several attempts by the directors to remove the ban.While this may seem okay, it can be a major contributing factor for the stereotypical mindset followed by society so very religiously. But as the saying goes, where there is a will, there is a way. Though it may  be a very narrow way in this case, a snail speed rise has been seen.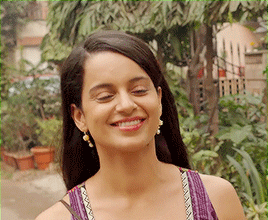 However, super heroine movies in India can be looked at from a different angle. She does not necessarily have to be dressed in shinning armour or be a martial art expert. She could woo the audience with her mere individuality which is what we see in movies like Queen, Kahaani and Gulaab Gang to name a few. These movies have clicked well at the box office but moreover, they have been able to connect with women in the country. This connect is much like a fire fly at the end of a tunnel, a spark of light.