Celebrity bodyguards have sometimes upstaged their clients.
They have a huge fan following for their incredible fitness regime and their willingness to jump in the line of fire.
Some celebrity bodyguards double up as personal secretaries and carry their dogs, bags etc.
Bodyguards- those big, bulky men are the very definition of an alpha male. They protect, jump in the line of fire and are always present to ward off any enthusiastic fan who tries to get too close to their client, the celebrity. On the surface, it may seem as if being a celebrity bodyguard is all about walking behind the famous star while wearing an impassive and stern face.
However, there's more to being a celebrity's bodyguard. They often have to live according to their client's schedule; they have to make a trip halfway across the world on a few days' notice and what's worse, they have to protect their clients from any potential embarrassing situation even if they have little control over it. At this point, it's not hard to imagine why they have a huge fan following.
With this in mind, we've found five celebrity bodyguards who've stolen the limelight from their client's limelight.
Choi Young-jae
South Korean President, Moon Jae-in's bodyguard. Choi Young-jae, is everyone's current heartthrob. It doesn't matter that Choi's job is to safeguard the most important person in South Korea, for the internet he is simply, #bodyguardbae. In fact, some people on the internet believe that the President hired Choi in order to put a pretty face to the government. And it seems to have worked. President Moon's promise of change was largely forgotten the moment the Korean public lay its eyes on the bodyguard. Now, a million hearts are probably broken because Choi is reportedly a married man with two kids, 
Shera
Shera is one of the most famous bodyguards in Bollywood at the moment and why shouldn't he be? He is quite successful in protecting Salman Khan from his millions of fans. Shera has worked for Khan for more than 15 years and just recently, this trusted individual doubled up as the human wall for Justin Bieber when he landed in Mumbai.
 
Pascal Duvier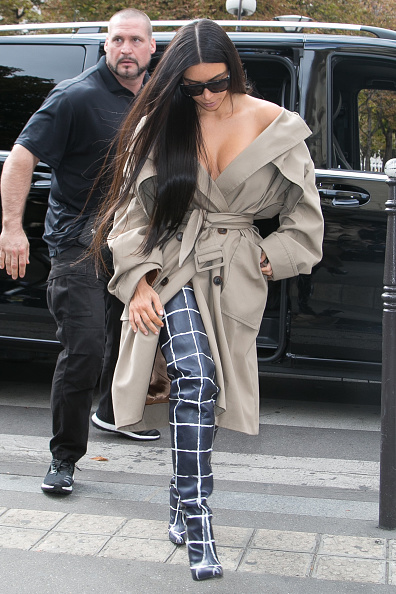 Anyone who is a fan of Kim Kardashian will remember her famous tweet praising her bodyguard, Pascal Duvier. At Paris Fashion Week, the reality star told her millions of followers that her bodyguard is a "G" for saving her from celebrity prankster, Vitalii Seduik.
Ravi Singh
Shah Rukh Khan's bodyguard, Ravi Singh, may be the new kid on the block but he knows what it takes to protect King Khan. Singh had big shoes to fill after Khan's former bodyguard, Yaseen Khan, left his service. Now, Ravi Singh can often be seen trailing behind the baadshah at press meets, red carpet events and the like.
Greg Lenz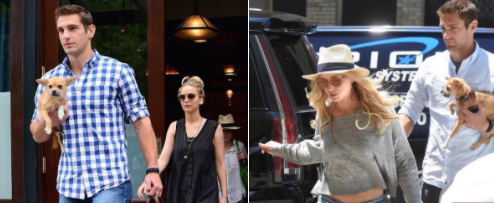 Who is Greg Lenz, you ask? Well, that's a question you won't have once you've seen him with his famous client, Jennifer Lawrence. This pretty bodyguard looks like the guy you want to marry and spend the rest of your life with. In fact, Twitter once exploded with several of Lawrence's fans obsessing over him instead of finding a few words of praise for the Oscar award winning actress.