SSLC exams 2018 to be held in the morning, dates announced
The SSLC exams will be held from March 7 to 26, 2018
The date for model examinations is fixed from February 12 to 21
Christmas Examinations for High School students are fixed from December 13 to 21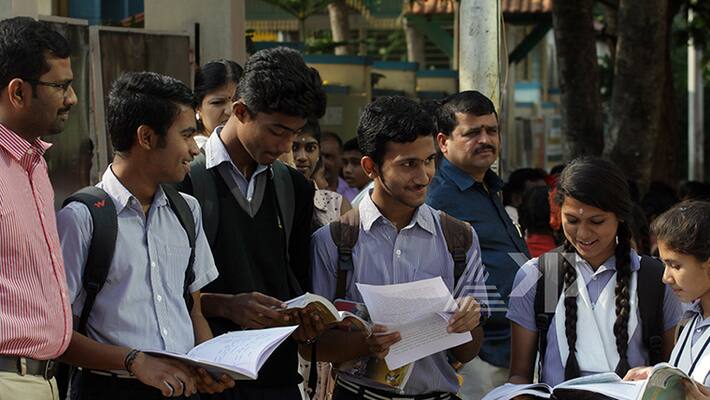 Kerala Education Department has decided to conduct the Secondary School Leaving Certificate (SSLC) examinations, 2018, for Class X students in the morning this time. 
The exams will be held from March 7 to 26, 2018. The date for model examinations is fixed from February 12 to 21. 
The quality inspection committee recommended conducting the SSLC exams, 2018, during the morning as against the usual practice of afternoon exams. Usually, SSLC exams are conducted in the afternoon while exams of Higher Secondary students will be held in the morning. 
Earlier, exams were held in the afternoon as the question papers were kept in safe lockers in the bank. It cannot be accessed till the bank opens in the morning and transporting time was also required. The new recommendation is to keep the question papers under safe custody in the schools itself. 
The committee has also recommended a 'Question Bank' to which students can send questions. These recommendations will be considered while preparing question papers for the exam. 
Usually, State Council Educational Research and Training (SCERT) conducts a workshop to prepare the question paper. A final decision on the recommendations will be taken by the government. 
Christmas Examinations for High School students are fixed from December 13 to 21 and for Upper Primary classes from December 14 to 21. However, in schools of Muslim managements, the exams will be held from January 15 to 28. 
Here is the timetable
March 7 - First Language Paper I
March 8 - First Language Paper II
March 12 - Second Language 
March 13 - Hindi
March 14 - Physics
March 19 - Mathematics
March 21 - Chemistry
March 22 - Biology
March 26 - Social Studies
February 22 to March 2 - IT Practical
 
Last Updated Mar 31, 2018, 7:05 PM IST