Railways to operate special Kerala-Karnataka trains from Aug 11 to clear rush
Southern Railway will run Kochuveli-Mangaluru and Yeswantpur-Ernakulam trains from August 11
The Kochuveli-Mangaluru weekly special fare train will leave Kochuveli at 6.35 pm on all Fridays
The Yeswantpur-Ernakulam weekly tatkal special train will depart from Yeswantpur at 10.45 pm on all Tuesdays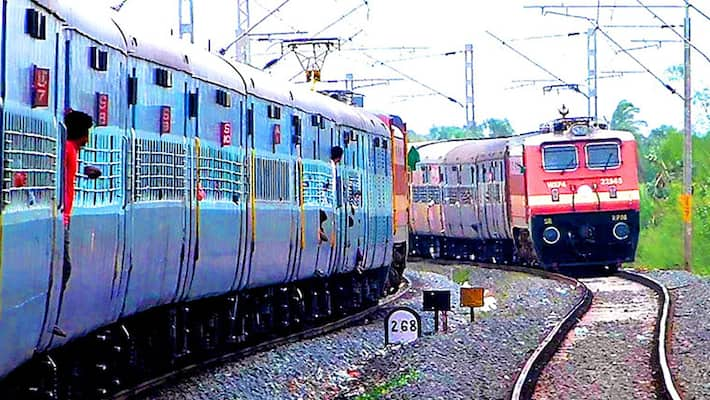 To clear the extra rush of passengers, Southern Railway will operate special trains between Kochuveli-Mangaluru and Ernakulam-Yeswantpur from August 11 to October 1. 
The Kochuveli-Mangaluru weekly special fare train will leave Kochuveli at 6.35 pm on all Fridays from August 11 to September 29 and arrive at Mangaluru at 5.10 am on the following Saturdays.
In the return direction, it would leave Mangaluru at 3.40 pm on all Sundays from August 13 to October 1 to reach Kochuveli at 5.00 am on the following Mondays, a Southern Railway press release said.
Similarly, the Yeswantpur-Ernakulam weekly tatkal special train will depart from Yeswantpur at 10.45 pm on all Tuesdays from September 5 to 26 to arrive at Ernakulam at 10.30 am on the following Wednesdays.
In the return direction, the train would leave Ernakulam at 2.45 pm on all Wednesdays from September 6 to 27 to arrive at Yeswantpur at 4.30 am on the following Thursdays.
 
Last Updated Mar 31, 2018, 6:51 PM IST