Hadiya case an instance of 'psychological kidnapping': NIA
Hadiya should be produced before court on November 27
NIA informed court that it is an example of 'psychological kidnapping'
The investigation agency also told court that it is not an isolated incident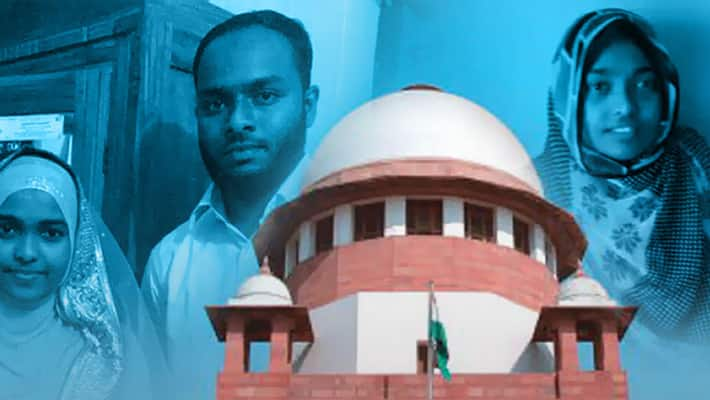 Supreme Court on Monday said that the courts do not have the power to stop people from getting married to anyone, even if one of the parties is an accused in a crime. The court also said that the girl must be produced before the bench before giving out a decision. 
However, NIA informed the court that Hadiya case is not an isolated incident. The investigation agency also told the court that Hadiya case is an example of 'psychological kidnapping.'
The apex court was considering the petition filed by Shefin Jahan questioning Kerala High Court order annulling his marriage with Hadiya. The bench observed that the court cannot take a decision based on public opinion and ordered state government to continue with providing security to the girl. 
A bench, comprising Chief Justice Dipak Misra and Justices A.M. Khanwilkar and D.Y. Chandrachud, asked senior advocate Shyam Divan, representing the father of the woman, to ensure that she is produced that day for interaction with the bench, which is likely to ascertain her mental health and whether she had given free consent to the marriage.
The National Investigation Agency, represented by Additional Solicitor General Maninder Singh, said there was a well-oiled machinery working in the state and they are indulging in the indoctrination and radicalisation of the society in the state where as many as 89 cases of similar nature have been reported.
Divan, appearing for woman's father K.M. Ashokan, claimed the alleged husband of his daughter is a radicalised man and several organisations like Popular Front of India are involved in radicalisation of the society.
Senior advocate Kapil Sibal, appearing for her husband Shafin Jahan, opposed the NIA's submission and that of the woman's father.
Hadiya, a Hindu, had converted to Islam and later married Jahan. It was alleged that she was recruited by ISIS's mission in Syria and Jahan was only a stooge.
Jahan had on September 20 approached the apex court seeking recall of its August 16 order directing the NIA to investigate the conversion and marriage of a formerly Hindu woman with him.
Meanwhile, the Kerala government had on October 7 told the Supreme Court that its police had conducted a "thorough investigation" into her conversion and subsequent marriage to Jahan and did not find material warranting the transfer of probe to the NIA.
Jahan had moved the apex court after the Kerala high court annulled his marriage, saying it was an insult to the independence of women in the country.
Last Updated Mar 31, 2018, 6:34 PM IST