Keralite nursing students caught having sex in train's toilet
The couple, both Pathanamthitta natives and students of a nursing college in Hyderabad, was caught having sex in the toilet of Sabari Express
The incident came to light after passengers of a sleeper compartment noticed hearing unusual noises coming from a toilet near them
RPF officials then forcibly opened the door and found the young couple naked and in a compromising position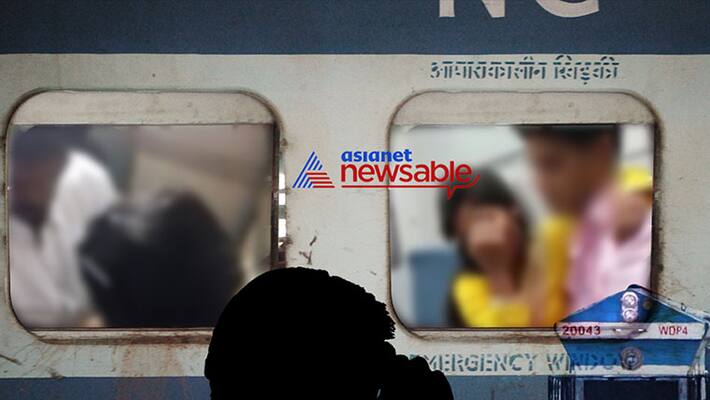 Two Keralite teenagers, both nursing students, have reportedly been caught having sex in the toilet of a train, it has emerged.
The couple, students of a nursing college in Hyderabad, was allegedly caught by Railway protection force (RPF) officials having sex in the toilet of the Hyderabad-bound Sabari Express last week.
The incident came to light after passengers of a sleeper compartment noticed hearing unusual noises coming from a toilet near them sometime after the train left Thrissur. The toilet was locked from the inside and when there was no response despite repeated knocks, they informed the RPF.
RPF officials also knocked the toilet door before forcibly opening it, only to find the young couple naked and in a compromising position.
The couple, both Pathanamthitta natives, was initially taken into custody but was later allowed to leave with their parents after being handed a stern warning, according to reports.
Last Updated Mar 31, 2018, 7:07 PM IST