CPM Kerala state secretary insults army, says they kidnap, rape women
If AFSPA is implemented people and army will start fighting each other: Kodiyeri
Army will shoot at sight and no one will question, said state secretary
Kodiyeri added that military personnel will abduct any woman they want, abuse and rape them
The BJP state president had demanded to implement AFSPA in Kannur
They made the proposal as a means to end continuing political violence in the district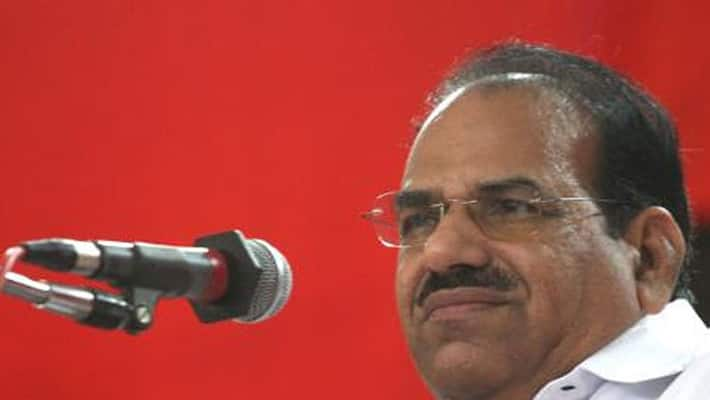 Kerala CPM state secretary and politburo member Kodiyeri Balakrishnan insulted Indian Army and said that the army would abuse and rape women. He said the military would kidnap and rape women and no one can question them. 
The CPM secretary said that BJP had sought to deploy Army and security forces in Kannur. "This is part of their dirty politics. If the force is deployed in Kannur, the army and people would clash with each other. Where ever this law (Armed Forces (Special Powers) Act) (AFSPA) had been enforced, people are fighting with the army. When the defence personnel are given extraordinary power with the help of this Act, they can do anything to anyone. They can shoot and kill people if they find more than four persons gathered in a place. They will abduct and rape any woman they want, and no one has the right to question them. This is happening in every state where AFSPA had been enforced," Kodiyeri said.
Balakrishnan made the controversial statement while addressing a gathering in Kannur, during a seminar organised by the minority cell of CPM. He was talking on the topic 'mainframe politics and minorities.' The CPM politburo member also stated that Islam propagates peace and it cannot adjust with terrorism. The centre is using AFSPA against Muslim minorities and the communists, he said. 
His statement has become a huge controversy and has invited the ire of twitteraties. Some stated that Kodiyeri should be hanged while some were of the opinion that he was speaking Pakistan's language. 
@ANI_news He should be hanged for saying this statement.
Army should file a defamation case against Kodiyeri Balakrishnan.

— BHAKTA B PATTNAIK (@Bhakta_Pattnaik) May 26, 2017
Kodiyeri speaking Pak's language- no surprise- Yechury, Raja sing same tune for vote bank politics & to be in power in Kerala? NO NATION? ?

— CHELLAPPA NARAYANAN (@CHELLAPPANARAYA) May 26, 2017
Some even demanded his arrest while another person stated that this is what Communists are doing to their opponents. 
@TimesNow @cpimspeak Mr. Kodiyeri Balakrishnan should be arrested by Army and punish him as traitor. And the best will be shoot him on his head

— Abhay Verma (@AbhayVerma74) May 26, 2017
@krish0201 @republic @kodiyeri_b Commies r saying about their own mindset This is what d commies do to their opponents kill n rape n they fool the common people of Kerala

— rashmi vidyasagar (@RVSAGAR) May 26, 2017
CPM Leader Kodiyeri Balakrishnan Insults's Indian Army .. he is the same minister whoz son caught in sex racket?? :P

— rahul singh (@rahulsumanraj) May 26, 2017
Earlier, state BJP president Kummanam Rajasekharan had stated that Kannur should be declared as a disturbed region under the AFSPA Act and that CPM has proved that peace will not prevail in the place. He was responding after a Rashtriya Swayamsevak Sangh (RSS) worker was hacked to death at Payyannur in Kannur on May 12.
Choorakkadu Biju, 34, an RSS karya vahak of Ramanthaly mandal in the district, was knocked down by an SUV while he was riding a bike, and was hacked several times leading to his death. 
Responding to Kummanam's statement Chief Minister Pinarayi Vijayan had said in the Assembly that army would abuse women if AFSPA is implemented in the state.
 
Last Updated Mar 31, 2018, 6:37 PM IST