Governor seeks clarification on ordinance cutting short TDB term
Governor P Sathasivam sought clarification from the state government on the proposed ordinance cutting short by a year the three-year term of TDB
The Governor has sought details of the TDB Act and circumstances that led to the government's move
TDB manages about 1,248 temples in the erstwhile princely state of Travancore, including Sabarimala temple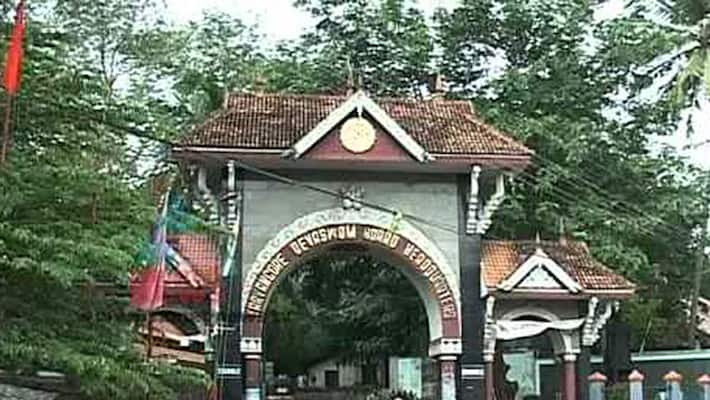 Kerala Governor P Sathasivam sought clarification from the state government on the proposed ordinance cutting short by a year the three-year term of Travancore Devaswom Board (TDB).
The Governor has sought details of the TDB Act and circumstances that led to the government's move to reduce the term, sources in the Devaswom minister's office told PTI.
The reply to the clarifications sought by the Governor was ready and is likely to be dispatched either today or tomorrow, the sources added. 
TDB manages about 1,248 temples in the erstwhile princely state of Travancore, including the famous Lord Ayyappa temple at Sabarimala, where the pilgrim season is to begin by this month end.
The sources said this was not the first time that the term of TDB members had been cut short and that there was precedence and no merit in the allegations.
Reacting to the development, TDB President Prayar Gopalakrishnan said the decision was only an 'act of revenge' which would affect the smooth conduct of the three-month-long pilgrim season starting on November 15.
However, the sources said the government had already held several rounds of review meetings to take stock of the facilities for the Mandala-Makaravillakku pooja. 
The latest was the conference of Southern ministers held in the presence of Chief Minister Pinarayi Vijayan on Monday, they said.
The special cabinet meeting had on November 9 decided to bring out the ordinance reducing the term of the board, prompting the Opposition Congress-led UDF and BJP to ask the Governor not to sign the ordinance as it was 'politically motivated'.
Lakhs of pilgrims from across the country and abroad visit the Ayyappa temple during the pilgrim season.
Last Updated Mar 31, 2018, 6:52 PM IST