Decisions of Election Commission should always remain in no doubt zone: Pinarayi Vijayan
Pinarayi Vijayan said the decisions of election commission should stay clear of doubts
He said the precedence was to notify the elections together in all states
Anyone who says that its wrong for people to point a finger at institutional mechanisms is eroding the spirit of democracy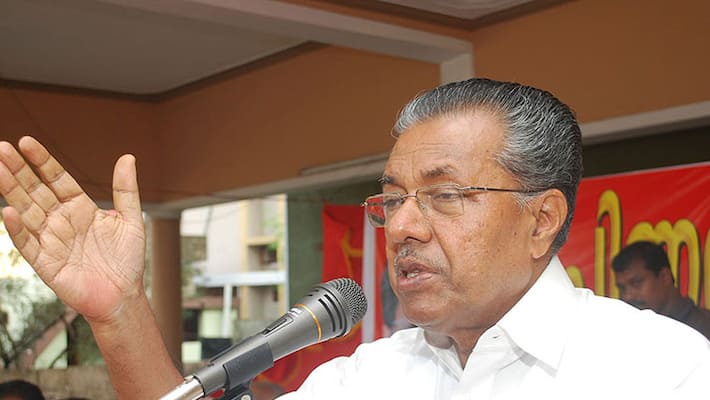 Kerala Chief Minister Pinarayi Vijayan said that all decisions of the Election Commission (EC) should always remain in the "no-doubt zone". 
Apparently referring to the EC's announcement of the date for Himachal Pradesh assembly elections, while withholding the date for Gujarat assembly polls, he said the precedence was to notify the elections together in all states which have governments that would complete their terms in six months. 
"The impropriety in breaking this precedence was pointed out by many, including a former chief election commissioner," Vijayan said in a Facebook post. 
"Any dent to the credibility of the EC will cause collateral damage on citizens' perception towards its institutional integrity. When people are suspicious, they would certainly point fingers," the CPI(M) politburo member said. 
"Anyone who says that its wrong for people to point a finger at institutional mechanisms - like the Election Commission - is eroding the spirit of democracy," he said, adding that citizens have the right to voice dissent. 
He said the Indian democracy is governed by the principle of separation of powers and the EC and "all its decisions should always remain in the no-doubt zone". 
Vijayan said the Election Commission had over the years definitely earned a good reputation. Also, EC members had pro-actively intervened to protect the integrity and impartial character of the commission in the past, whenever there was anti-democratic interference, he said. 
He expressed the hope that the Election Commission would continue to maintain its institutional integrity, credibility and neutrality, thereby strengthening democratic engagement in the country.
 
Last Updated Mar 31, 2018, 6:56 PM IST