After 85 days in jail, actor Dileep gets conditional bail
As per the bail conditions, Dileep has to surrender his passport and issue a bond worth Rs 1 lakh
The actor has also been directed not to try influencing the witnesses or to attempt destroying any pieces of evidence
This was the fifth time that Dileep approached a court seeking bail, ever since his arrest on charges of conspiracy on July 10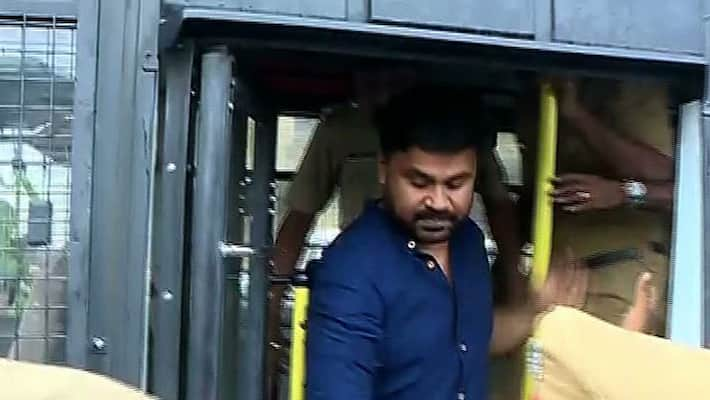 In what has come as a massive news for actor Dileep, the Kerala High Court has finally granted conditional bail to the actor in the Kochi actress attack case.
As per the bail conditions, Dileep has to surrender his passport and issue a bond worth Rs 1 lakh. The actor has also been directed not to try influencing the witnesses or to attempt destroying any pieces of evidence.
The HC bench, headed by Justice Sunil Thomas, pronounced the verdict on Tuesday afternoon. The judge also remarked that the investigation is progressing well.
Also read: Dileep weeps tears of joy on hearing about Ramaleela success
This was the fifth time that Dileep approached a court seeking bail, ever since his arrest on charges of conspiracy on July 10. The High Court and the Angamaly first class judicial magistrate's court had both rejected his bail plea twice before.
The defence, led by B Raman Pillai, had submitted that Dileep has served 85 days in jail and is now eligible for bail as there are no new developments linking the actor to the investigation.
Read more: Ramaleela opens to a brilliant start, Udaharanam Sujatha a feel-good movie
The prosecution, on the other hand, reiterated that the charges against prime accused Pulsar Suni are also applicable to Dileep and that the actor is capable of influencing the investigation adversely if he is let off on bail.
The young actress, who has also worked in Tamil and Telugu films, was abducted and sexually assaulted in a moving car by a gang led by Pulsar Suni in Kochi on February 17.
Last Updated Mar 31, 2018, 6:35 PM IST