Dileep appoints private agency to provide him 24x7 security
Dileep has engaged Goa-based security firm to ensure him protection
The security agency is expected to ensure the actor 24x7 security
Thunder Force Ltd claims to have the license to carry arms and weapons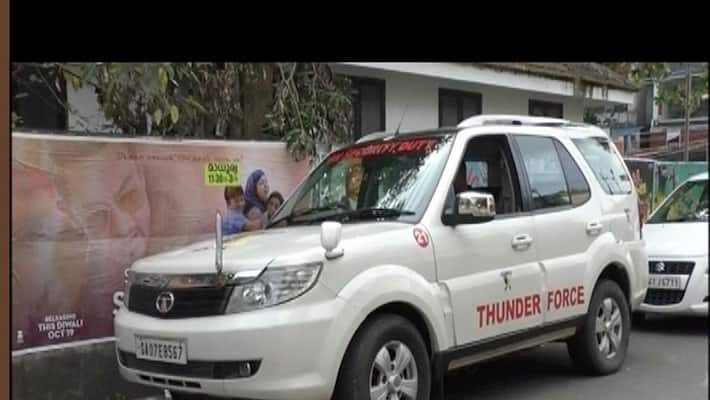 Actor Dileep has employed private security after reports that there is a threat to his safety. He has engaged a Goa-based firm, Thunder Force Ltd, to ensure 24x7 close-quarter protection.
The security agency is expected to ensure coverage to the actor round the clock, and there will be at least three personal security guards. It is not clear whether the security personals of the actor might be carrying arms. 
Though personal security is quite popular in Bollywood, Dileep is perhaps the first Malayalam actor to appoint bodyguards. 
The website of Thunder Force states that they have the license to carry personal aid arms along with other weapons. The security agency has over 1000 employees, and most of them are former army personnel. 
Kerala police had earlier took the vehicle of the agency into custody. There are reports that when police checked the car, those who were in the car said that they are the security of Malaysian speaker. However, it is an unofficial visit, and hence he had sought private protection rather than the one provided by the government. 
However, Aluva Rural SP A V George, who is part of the team investigating actress attack case, told Asianet News that they are not aware of any threat to actor's life. If there is any such issue, Dileep should have filed a complaint with the police. The police are looking into this, he said. 
Thunder Force is a security agency operating from 11 states and has been functioning in Kerala for past four years. They have offices in Thrissur and Palakkad. The operations are carried out by retired IPS officer P V Valsan. The agency provides various services like personal security guards, bouncers, dog squads and surveillance men. 
Last Updated Mar 31, 2018, 6:59 PM IST