Left leader Chintha Jerome dissects 'jimikki kammal', gets trolled by celebs, social media
Leftist Chintha Jerome commented on 'jimikki kammal' song and got trolled on social media
She dissected the lines of the song and said it should be discussed
Jerome is now facing the heat on social media after her words were widely shared by netizens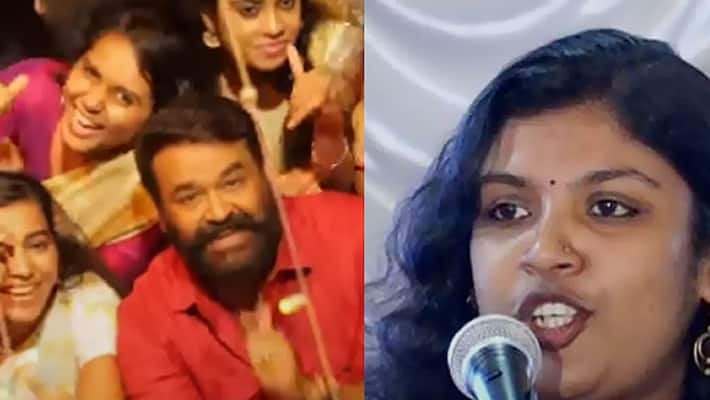 'Jimikki Kammal' song from Mohanlal starrer 'Velipadinte Pusthakam' had gone viral across the world. It became so popular that people from across the world, including foreigners, started dancing to its tunes and started posting videos on social media. 
Everyone was enjoying the song, and no one was concerned about the political side of the song or its lyrics. However, Kerala Youth Commission chairperson and DYFI state secretariat member Chintha Jerome commented on the song, and it has gone viral on social media. 
Jerome is now facing the heat on social media after her words were widely shared by netizens. The firebrand Left leader voiced her thoughts about the song during a public function. 
"Jimikki and Kammal are becoming hit in Malayalam. However, we should understand one thing. Not all mothers in Kerala wear jimikki, and not all fathers stole the earrings of women. Even if someone steals the ornament no mother in Kerala would have brandy out of anger. Even then 'jimikki kammal' is becoming a hit, and the matter needs to be discussed," Jerome said. 
The words were widely criticised by personalities including actor-screenwriter Murali Gopi and music director Shaan Rahman.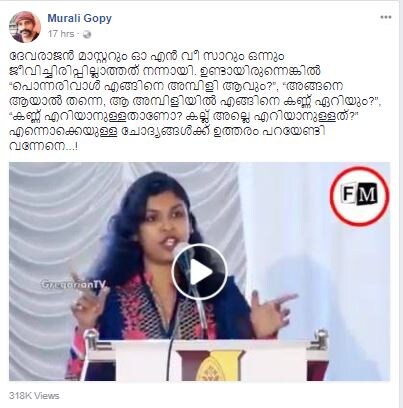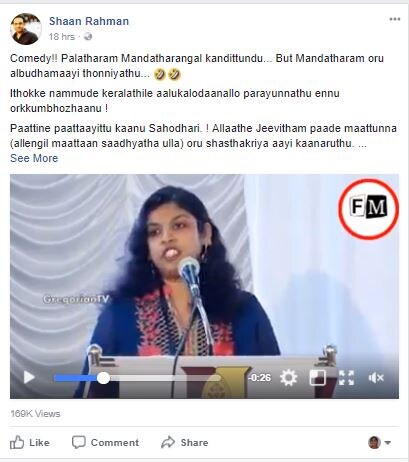 Last Updated Mar 31, 2018, 6:39 PM IST