Kerala businessman's son killed in high-speed car crash, police suspect street racing [Videos]
The brand new Skoda car overturned after colliding with the autorickshaw and an electric pole in Thiruvananthapuram on Thursday
The deceased has been identified as Adarsh SP, 21, the son of a businessman who owns four-star hotel SP Grand Days
Gowri, 23, one of the 3 women passengers in the car is the daughter of Mahesh Subrahmaniam, who owns the New Theatre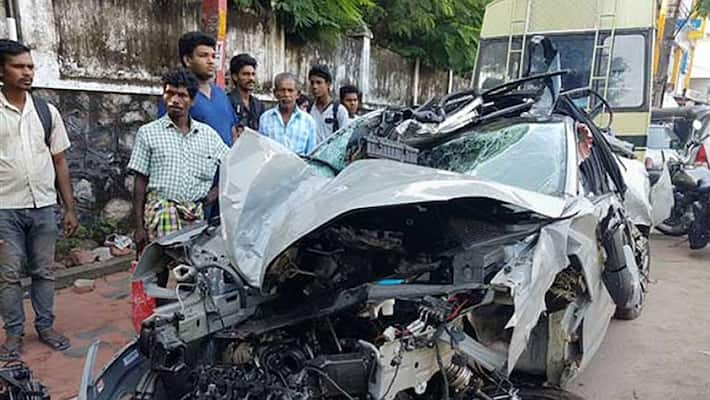 A Kerala youth died in a road accident after his overspeeding car rammed into an autorickshaw and turned turtle in Thiruvananthapuram on Thursday night.
The deceased has been identified as Adarsh SP, 21, who was the son of a prominent businessman from Perunthanni. Three young women who were in the car and the autorickshaw driver suffered serious injuries in the accident. The police suspect that the accident was the result of street racing.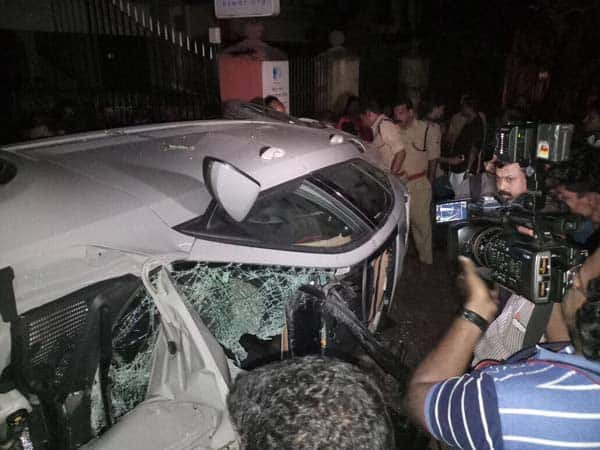 The crash happened at the Vellayambalam-Kowdiar road near Raj Bhavan at around 11.30 pm on Thursday. The brand new Skoda car overturned after initially colliding with the autorickshaw and then hitting an electric pole.
Adarsh father owns the four-star hotel SP Grand Days at Thycaud, according to reports. Meanwhile, Gowri Subrahmaniam, 23, one of the women passengers in the car, is the daughter of Mahesh Subrahmaniam, who owns the New Theatre at Thampanoor. 
Apart from Gowri, two other women in their early twenties, Shilpa and Ananya, were also injured in the accident and have been hospitalised. Auto-rickshaw driver and Pappanamcode native Saji Kumar (42), has been discharged after primary medical attention.
Though the police managed to take the girls out of the car immediately, Adarsh was trapped in the vehicle. Eventually, the fire force had to cut open the car to remove him. The youth had suffered serious injuries to his head and died in the hospital.
The police have begun the search for the Mercedes Benz car and its passengers, who allegedly witnessed the accident but proceeded without stopping. The police are examining CCTV footages to determine if the two cars were racing.
Last Updated Mar 31, 2018, 6:47 PM IST