Kerala BJP opposes Kannanthanam's decision to appoint N Prasanth IAS as his private secretary
Alphons Kannanthanam has proposed the name of N Prasanth IAS, popular as 'Collector bro' as his personal secretary
BJP workers in Kerala are not happy with the proposal and has written to Centre against this decision
Kerala BJP workers had turned against Prasanth after he courted controversy over misusing of official vehicle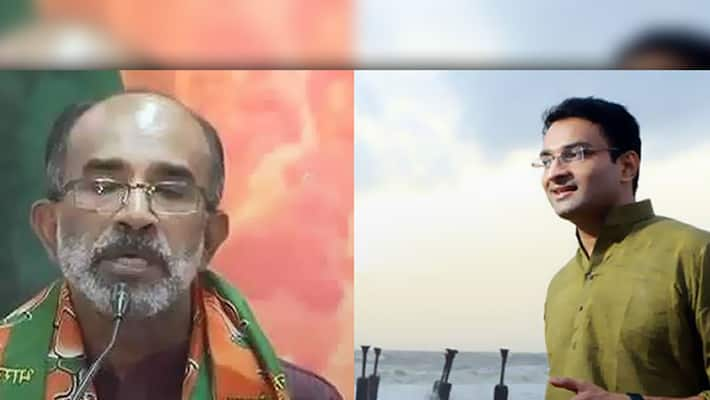 N Prasanth IAS, the former Kozhikode district collector, popularly known as 'Collector bro', might take charge as the private secretary of Union Minister Alphons Kannanthanam. However, a group of BJP workers in Kerala are not happy with the move and have complained to party national committee and the Prime Minister's office. 
The party workers are disapproving the appointment stating that Prasanth has served as private secretary of former Kerala Home Minister Ramesh Chennithala in the UDF Government. The Prime Minister had directed ministers not to appoint those who have worked as personal staff of ministers of former government. 
The party had recommended appointing a Keralite as the private secretary of Kannanthanam, who is in charge of  Electronics and Information Technology, Culture, and Tourism. The intention was to have an officer from the state to manage Centre funded projects related to Kerala, especially in the tourism sector. It is alleged that he recommended the name of Prasanth without consulting with party workers. 
Prasanth was appointed as Kozhikode district collector in 2015, while he was serving as private secretary to Chennithala. He became popular after implementing projects like Operation Sulaimani, with public participation. He also started interacting with people by inviting their suggestions and accepting their criticisms through social media. 
However, the officer also landed in controversy following a row with M K Raghavan MP and was alleged to have misused his official vehicle. These issues turned BJP workers against him. 
 
Last Updated Mar 31, 2018, 6:59 PM IST