Yeddyurappa, Shobha Karandlaje are murderers: BJP leader Sriramulu [VIDEO]
BJP Member of Parliament Sriramulu was caught off guard when he by mistake he accused BJP leaders of being murderers
He was speaking at the Parivarthana Rally of the BJP party in Sullia
This statement has embarrassed the BJP which is trying hard to keep all the leaders together and make the Parivarthana Yatra successful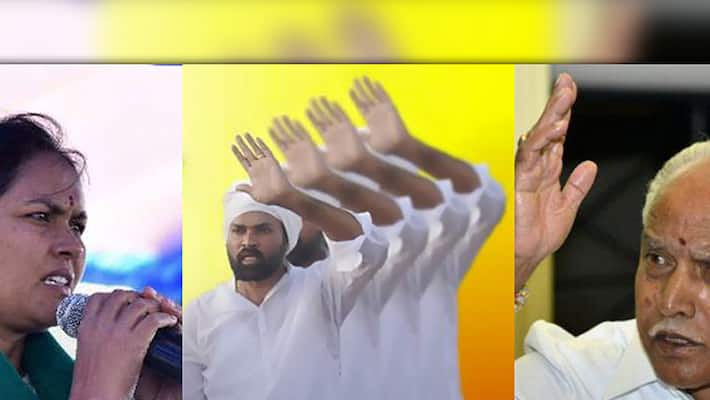 The BJP MP B Sriramulu lashed out at the government for organising Tipu Jayanti. But in a hurry and anger, he accused BJP leaders BS Yeddyurappa and MP Shobha Karandlaje of murdering Hindu leaders and workers, causing an embarrassment to his party.
During the Tipu Jayanti event, he wanted to lash out at the Congress leaders and project Tipu in a bad light. However, he ended up saying that Karnataka BJP President BS Yeddyurappa and leader Shobha Karandlaje are the murderers of Hindu workers.
Sriramulu was speaking at BJP's Parivarthana Rally conducted in Sullia. Without realising the mistake in the same breath, the leader was heard saying that Congress leaders had killed many Hindu activists and party workers.
Here is the video of his controversial speech:
Last Updated Mar 31, 2018, 6:45 PM IST