Upendra's grand new political party is a reality now. Here's what you need to know
Sandalwood star Upendra launched his political party 'Prajnavantha Janata Paksha'
The party's name was earlier registered by one Mahesh Gowda. However, he gave it to Upendra
The party will launch the website on November 10 and Upendra said it is an open invitation for anyone to bring in a change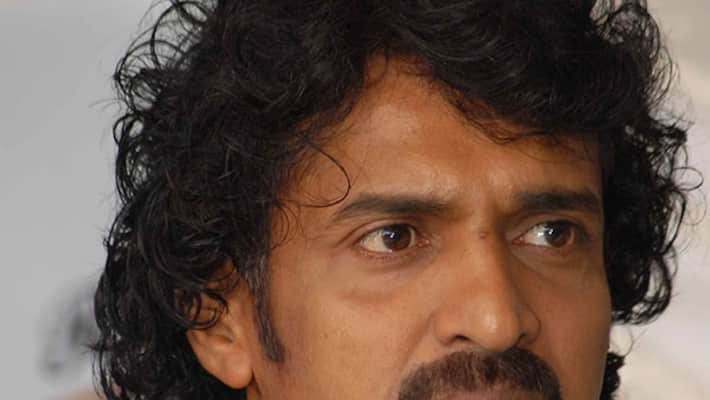 Sandalwood's 'Real Star' Upendra officially unveiled his political party - Karnataka Prajnavantha Janata Paksha - at Gandhi Bhavan on Tuesday.
Also read: Should Upendra's fans believe in his grand new plans?
The party was originally registered by one Mahesh Gowda. However, he gifted it to Upendra as Upendra's objectives were in tandem with the Party.
The party's symbol will be autorickshaw. However, there are rumours that he has also selected even footwear as the party symbol. Upendra had been claiming that his party would reflect the aspirations of the workers and downtrodden. The tentative party symbols indeed reflect the working class.
Upendra claimed that he wants to bring in a complete change through his party in the society. In a sort of beginning, he invited the journalists on the dais to inaugurate the programme while he spoke from the audience gallery.
During his address, he praised Prime Minister Narendra Modi's 'Smart Cities' programme. When journalists questioned on him being influenced by the national parties, Upendra said he meant a similar programme, but his party will begin from villages. "We want to make our villages smart," Upendra said.
The party has launched an app that can be downloaded. Besides, the party's website will be launched on November 10, and this would be open to anyone who is willing to join his party. They can even suggest ideas, explain their contribution. "It is not just a party of few office-bearers but its a party of everyone who wants to bring a change in the society."
Last Updated Mar 31, 2018, 6:57 PM IST