This KAS officer cycles to work after government fails to pay his car bills
The officer alleged that his official car bills were unpaid for 11 months.
He is said to have left home at around 8:15 am on his cycle and reached his office at M S Building near Vidhana Soudha at around 10:15 am.
He has been transferred 27 times in the last 9 years for unearthing corruption cases.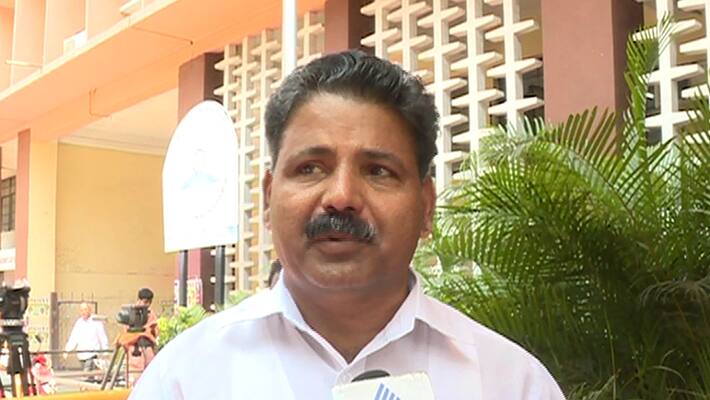 Senior KAS officer K Mathai found a unique way of protesting against his seniors in the e-governance wing who he alleged were harassing him for encouraging the Sakala Mission. Explaining, he further said that he was being harassed by the seniors and there has been a conspiracy to close the Sakala Mission. Mathai reportedly rode 30 kilometers from his residence at Provident Welworth City in Marasandra near Rajanakunte off Doddaballapur Road.
He is said to have left home around 8:15 am and reached his office at M S Building near Vidhana Soudha at around 10:15 am. Speaking to the New Indian Express, he said that he pedalled to work because the bills for his office vehicle had not been paid for 11 months. He further added, "This has been done purposely to harass me. The agency has cancelled the vehicle allotted to me as the bill was not paid. So I decided to come on bicycle from Wednesday. This is the only Saathvik option left for me to protest." He further said, "I had written to the Additional Chief Secretary (DPAR) Rajeev Chawla narrating my problem of not having official vehicle. I even urged him for providing security for my bicycle while parked in the parking lot of M S Building. But there was no reply. So I took my bicycle to my chamber. What if someone steals my cycle?"
Mathai, reportedly, had also hung two placards on his bicycle, encouraging people to use the Sakala scheme for their own benefit. He had also mentioned the contact number of the Sakala office for queries or complaints. Under the Sakala scheme, the government offices are required to respond to a complaint within a given time frame. He said, "Over the past months, I have given 14 reports to the chief secretary, two of them related to Sakala." He is also said to have sent a detailed report to Chief Secretary S C Khuntia where he highlighted an alleged conspiracy by a section of IAS officers to shut down the Sakala Mission.
Transferred 27 times in the last 9 years, Mathai is 'ill-famed' among corrupt government officials who did not get away with their plans during his tenure. For instance, Mathai had filed a complaint against senior IAS officers, including former BBMP Commissioner M Lakshminarayana, accusing them of harassing him. He also claimed that the harassment was a revenge tactic for naming some of the top BBMP officials in various scams. Some of the other scams he had helped unearth included allotment of sites by the Mandya Urban Development Authority and the advertisement hoarding scam in BBMP. 
 
Last Updated Mar 31, 2018, 6:47 PM IST