The sugar when boiled with water was turning into a lump of plastic
Charred remains of the plastic was seen at the bottom of the vessel
Officers have strictly asked the shop owners not to sell sugar till the next order
The people of Ron at Gadag in Karnataka are struggling to prepare tea, courtesy the store-bought sugar!
The sugar put inside the boiling water, instead of diluting, turns into a lump of plastic. After a while, the burnt smell of plastic leaves the vessel charred and house filled with a burning smell.
When similar incidents were reported from many houses in Ron, the ingredients were checked and found that the sugar was the culprit. People have alleged that the shops were selling plastic sugar.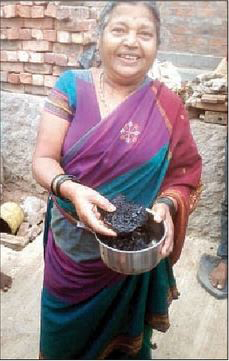 Following complaints of plastic sugar, the officers of Food and Civil Supplies Department paid a surprise visit to Itagi village in Ron and inspected the sugar being sold in the shops there. The officers have collected the sample of sugar and have sent it for testing to the lab.
The shop owners have been instructed not to sell sugar till they receive further notice from the officers concerned.
The officers also bought the sugar, visited houses and asked the residents to prepare tea. They were shocked to see the burnt plastic stuck to the vessel.
Earlier, there were complaints of plastic rice and plastic eggs being sold at various places in the state. People were asked to try these methods to see if they were consuming food or poison. The plastic rice was identified after boiling the rice. A ball made of plastic rice bounces when put down and doesn't crack, whereas the real rice ball cracks immediately.
Also Read: Kalaburagi: These 13 ingredients in fake egg will shock you
Even the fake eggs could be identified in two important ways. If the egg kept in a bowl of water floats to the top, it is a fake/plastic egg. Another way to find this out is to break the egg. If the yellow part is mixed with the white one, it is surely not the egg to be consumed.
Watch Video: