This is how much teenager Niveditha Gowda gets paid in Bigg Boss
Niveditha was trolled in the first week of the programme as she was speaking Kannada in the anglicised accent
According to Sandalwood Talkies, Niveditha entered into Bigg Boss house with an offer of Rs 40,000 per week
With her continuation in the house for the second week, she is sure to earn Rs 80,000 as of now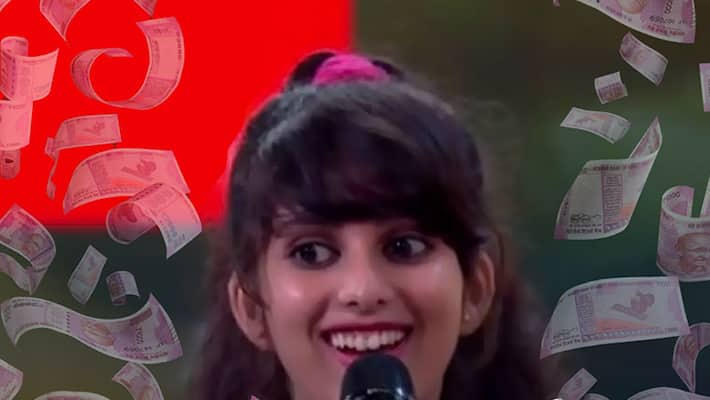 The most controversial entry into Kannada Bigg Boss under the commoner section, Niveditha Gowda is the centre of discussion in every household watching the reality show.
Niveditha was trolled in the first week of the programme as she was speaking Kannada in the anglicised accent. With looks like Barbie doll, she is even trolled as the English doll on Kannada soil.
ALSO READ: Facts you didn't know about Nivedita Gowda and her 'Kanglish'
This 18-year-old girl from Mysuru is however making good money. According to Sandalwood Talkies, Niveditha entered into Bigg Boss house with an offer of Rs 40,000 per week.
Though initially considered as a weak-link, Niveditha  has crossed her first hurdle as he escaped the elimination round, even though she was nominated in the first week itself. Currently she has successfully crossed the third week as contestants Suma Rajkumar, Megha and Dayal Padmanabhan were eliminated in the first three  weeks of the reality show, respectively.
With this the teenager has earned Rs 1,60,000 for sure. Various sources have reported that the commoners  in the Bigg Boss were allegedly paid Rs 40,000 whereas popular actors and celebrities were paid Rs 75,000 and the experienced celebrities are paid over Rs 1 lakh. 
Last Updated Mar 31, 2018, 6:42 PM IST