Superstar Rajinikanth had named Narayanarao Patil as daddy
This visit between the two had happened when Rajini was no star yet
What made Rajini call Patil, Daddy and why does his family wants to meet the star now? Read on…
The family members of Narayana Patil or daddy as called by Rajinikanth are trying their best to meet the superstar from a year, but have not been successful so far doing so. They just want Rajini to know that his 'daddy' is no more.
Narayana Patil died in his native place at Herga in Udupi, one year ago. This man met Rajinikanth 50 years ago, when there was no stardom attached to him. In fact, Rajini did not have anything and even was struggling to find food and accommodation.
In the same time, Patil had moved to Madras in search of a job and had found one in a hotel. He was working as the supplier at Woodlands Hotel. Patil's family tells that he had helped Rajini when he had joined Madras Film Institute for film training. It was Patil who had provided food and accommodation to Rajini.
Thus, Rajini and his friends had started calling Patil as daddy. The family even has a photograph of Lord Raghavendraswamy, given by Rajini to Patil.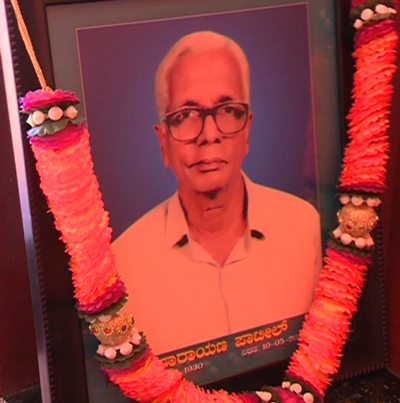 However, Rajini is known to have helped all the people who helped him in need. Thus even Patil's family remembers an incident where Rajini had deposited Rs 1.5 lakh in the early 1990s in his favourite daddy's account.
However, Patil left Madras and returned to Udupi and settled down at Herga in 1997. It has been many years since, and the daddy has had no chance to meet the superstar. But the family just wants Rajini to know that his 'daddy' is no more.
As reported by Shashidhar Mastibail, Suvarna News