Thanks to Heli taxi, now reach Bengaluru Airport in 15 minutes
Heli taxi operational from Electronic City to Bengaluru International Airport
Reach airport in just 15 minutes now
Here are the details of timings, price, etc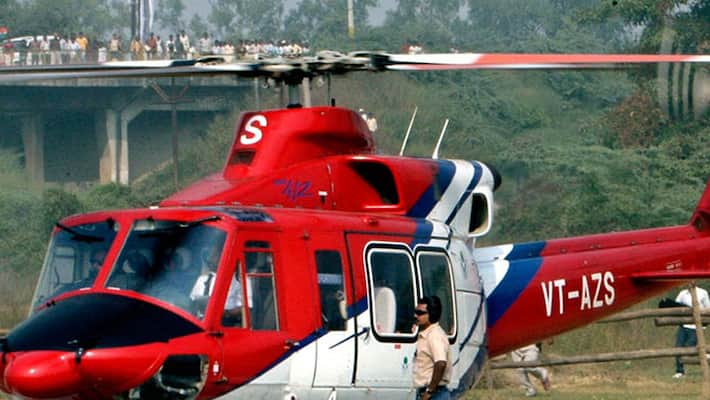 The first heli taxi from Electronic City to Kempegowda International Airport (KIA, Bengaluru) started operating on March 5.
The heli taxi takes just 15 minutes to reach the airport, against at least two hours by road. The heli taxi service was launched by Kochi-based Thumby Aviation Private Limited.
The number of copters will be increased based on demand in the next 3 months, confirmed Union Minister Jayant Sinha in August last year. It is also said that 90 helipads are awaiting approval from the Directorate General of Civil Aviation (DGCA). The 2 helicopters have 5-seater and 13-seater capacity.
It is said that another heli taxi service will commence from HAL in Bengaluru, in two weeks.
The timings of the heli taxi have been fixed from Electonic city at 6.30 AM to 9.30 AM and from 3 PM to 6.15 PM.
Ticket prices
Currently tickets are available at Rs 4,130 per seat (which is Rs 3,500 + GST). One can carry up to 15kg luggage.
Last Updated Apr 4, 2018, 7:10 PM IST