Now, Bengaluru potholes gets its own song and why you must watch it
Pothole Patrike, a Facebook group has ventured on a novel imitative to spot the pothole through rap song
The initiative mocks at the extended deadlines of the Bruhat Bengaluru Mahanagara Palike
November 6 was the deadline set by Chief Minister Siddaramaiah to cover up over 24,000 potholes in the city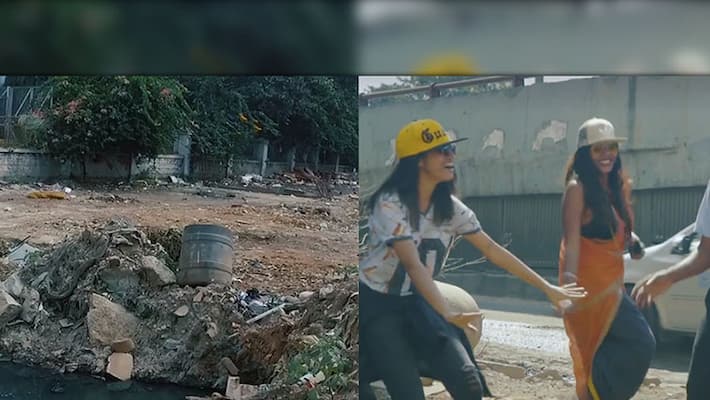 Tired of seeing potholes in your locality? Well, who isn't. While Bruhat Bengaluru Mahanagara Palike (BBMP) has no shame in conveniently extending the deadline to fill up the potholes from out of 24,661 potholes (or more), Bengalureans continue to brave these death traps in their everyday lives. But here's a group of concerned Bengalureans who have decided to take it upon themselves to spot the pothole until the civic agency keeps its promise of pothole-free City. And how?
The group - Pothole Patrike - have come out with a rap on #SpotThePothole that mocks at the potholes in the city, while they dance around it.
Their FB page describes them as "Concerned Bengalureans whose heart bleed looking at how their dear city is going down the drain." The rap song has been penned by Karhik Gubbi and it is going viral.
Also read: Here is why CM Siddaramaiah's deadline to cover 17000 potholes is unrealistic
In fact, this was not the first time that Bengalureans had come up with novel initiatives to mock the civic agency over the potholes that had reduced Bengaluru to "potholuru" on social media! It may be recalled here that a group of citizens from HSR Layout had performed a pothole puja to draw the attention of the BBMP's ignorance. What with flowers, rangolis and coconut offerings, it was the "puja" perfectly done! Also, who can forget, internationally acclaimed Baadal Nanjundaswamy's famous pothole art installations.
Also read: Don't spare contractors and officials for deaths due to potholes: DIG Roopa
Bengaluru potholes had turned killer holes after they claimed five lives and innumerable accidents. But, so far the civic agency is still dragging its feet over filling up the potholes over couple of extended deadlines. Chief Minister Siddaramaiah had set November 6 as deadline to cover up the potholes.  
Last Updated Mar 31, 2018, 6:36 PM IST